---
Dramatic Footage Shows Deadly Crash Of Tesla Slamming Into Truck In China
The honeymoon between Tesla and China continue to sour as the Global Times, China's closest major media organization to the state, published a horrifying image of a Tesla vehicle rear-ending a truck in Shaoguan, South China's Guangdong Province on Friday, "killing the electric car's driver on the spot."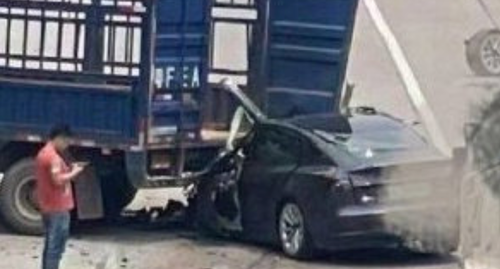 Tesla can't catch a break in China. If state media wanted to protect the US car company, they would've ignored the report; instead, they're drumming up bad press for Elon Musk. This follows CCTV broadcaster calling for an investigation last month into Tesla's brake failures following other incidents where the electric cars have plowed into things. 
A #Tesla rear-ended a truck in Shaoguan, South China's Guangdong Province on Friday, killing the electric car's driver on the spot, media reports said. The cause of the accident is under investigation. pic.twitter.com/QtYcjF7fWk

— Global Times (@globaltimesnews) May 7, 2021
The CCTV commentary "said the regulator could invite third-party testing agencies that both the customer and Tesla can trust to test the vehicles," according to Reuters. At the same time, it has been reported that one of China's largest insurers has temporarily stopped providing services for new Tesla owners after the incident.
Friday's accident is shocking. An alleged video of the crash was posted online - shows the vehicle made no attempts to stop as it slammed into the rear of a moving truck. Here's a GIF of the crash if Twitter police decide to censor the video. And since LiveLeak bit the digital dust, finding this video elsewhere could be challenging due to censorship.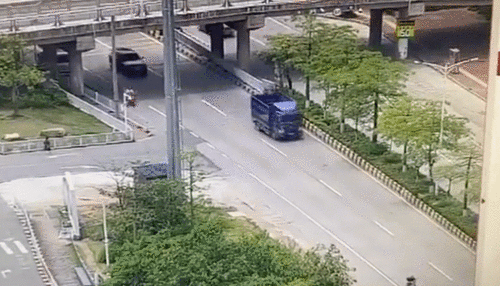 Global Times said the crash is still under investigation via the Shaoguan public security bureau. Tesla officials told China News Service they're waiting on vehicle data - from there - they will determine if Autopilot was engaged. 
Tesla's image is deteriorating in China as state media continue to publicize braking failures. The risk here is Musk's Chinese fairy tale could eventually come to an end. In late April, we noted that Chinese state media suggested that the automaker's sales could be "doomed."
For more on Tesla fatalities and Tesla accident deaths, visit TeslaDeaths.com. 
Global Times's report comes one day before Musk will host Saturday Night Live on Saturday evening.