---
Hertz Customers, Suing For Being Falsely Arrested For Auto Theft, Are Making Progress In Delaware Court
Hundreds of customers who are suing Hertz, claiming they were "falsely arrested for auto theft after renting cars", are making headway against the company in court.
Hertz was ordered by a federal judge this week "to disclose how many renters it accuses every year," according to Bloomberg and Yahoo Finance. The decision was made by U.S. Bankruptcy Judge Mary Walrath.
Suing the company are advocates for 220 people who have been trying to make Hertz's internal anti-theft program details public. 
Hertz has been arguing against releasing the data in federal court in Wilmington, Delaware, on the grounds that rivals could then have access to the information, which could then be used to tarnish the company's reputation. The U.S. Trustee has argued the opposite: that the information should be made public.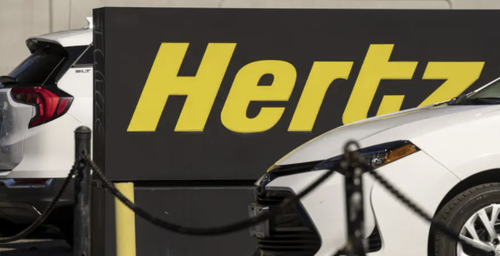 Some people who rented Hertz vehicles were jailed - and in one case held at gunpoint - just hours after paying for their rental cars, the report says. 
"Some 165 Hertz Car Rental customers have filed claims in bankruptcy court saying they were stopped, detained, and even spent months in jail because the car rental company filed stolen car reports on vehicles they had rented and paid for," Inc. had reported back in late 2021, detailing the practice. 
The company's statement at the time was:
Hertz cares deeply about our customers, and we successfully provide rental vehicles for tens of millions of travelers each year. Unfortunately, in the legal matters being discussed, the attorneys have a track record of making baseless claims that blatantly misrepresent the facts. The vast majority of these cases involve renters who were many weeks or even months overdue returning vehicles and who stopped communicating with us well beyond the scheduled due date. Situations where vehicles are reported to the authorities are very rare and happen only after exhaustive attempts to reach the customer.
Now it looks as though we may get a peek at what the company was saying internally about the practice. We'll continue to monitor this story for developments.
Loading...