---
IEA Issues "Dire Warning" About 5% Rise In CO2 Emissions Happening As A Result Of Covid Re-Opening
The International Energy Agency (IEA) has issued what is being called a "dire warning" about CO2 emissions, stating that global emissions are going to rise 5% this year - likely as a result of the economic rebound attributed to Covid.
The agency said the levels would be "anything but sustainable" for the climate, Reuters reported Tuesday. However, estimates for emissions wound come in under 2019's peak. 
The IEA released its Global Energy Review for 2021 and predicted CO2 levels would rise to 33 billion tons this year, up 1.5 billion tons from 2020. It marks the "largest single increase in more than a decade". 
In 2020, as power use dropped due to the pandemic, energy-related CO2 emissions fell by 5.8% to 31.5 billion tons. They peaked in 2019 at 33.4 billion tons.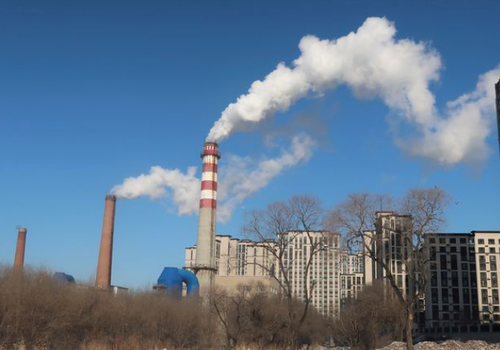 IEA Executive Director Fatih Birol said: "This is a dire warning that the economic recovery from the COVID crisis is currently anything but sustainable for our climate."
The rise will be chalked up to a resurgence in coal power due to the economic re-opening. Yet, despite the panic and the talk of a "dire warning", 2021 emissions are set to come in under 2019's peak - and there's a reasonable explanation for the 5% rise that the IEA is making noise about.
Meanwhile, overall global energy demand is expected to increase 4.6% in 2021, led by emerging markets and developing economies. Fossil fuel demand is also forecast to grow in 2021, as coal and gas demand is expected to rise above 2019 levels. "More than 80% of the projected growth in coal demand in 2021" will come from Asia, the report noted.
The report is expected to "put pressure" on the Biden administration to act (read: print money we don't have and allocate it to every "green" boondoggle in sight) on climate change.