---
Indian Government Nationalizes 4th Largest Bank As Shadow Banking Crisis Looms
Two years ago we first noted the building crisis in the Indian banking system, and now, as Bloomberg reports, the Indian government has stepped in to organize a rescue plan for the nation's fourth largest private bank as a long-running crisis among shadow lenders threatened to spill over into the banking system.
"After 18 months of shadow banking crisis, the government did not want another major turmoil to hit the financial sector," said Ravikant Anand Bhat, a senior analyst at Indianivesh Securities Ltd.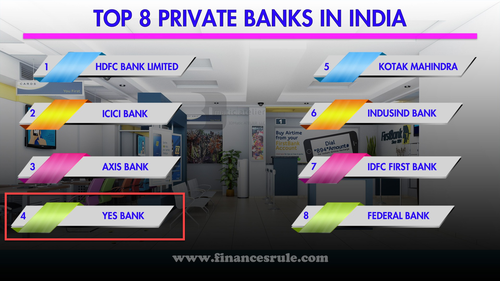 The government's plan - to create a State Bank of India-led consortium to inject new capital into Yes Bank Ltd - would throw a lifeline to the embattled lender, which has been struggling to raise capital to offset a surge in bad loans.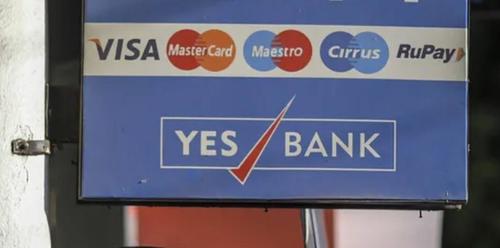 Moody's Investors Service cut the bank's credit ratings in December and in January said its "standalone viability is getting increasingly challenged by its slowness in raising new capital."
"Yes Bank is currently in the intensive care unit, and a State Bank capital injection will provide much needed oxygen," said Kranthi Bathini, a director at WealthMills Securities Ltd.
Additionally, the finance ministry imposes a limit of 50,000 rupees on withdrawals (around US$650) from accounts held in Yes Bank, according to a gazette notification.
But the market does not seem reassured as India's sovereign credit risk has recently spiked as virus fears and this banking system crisis comes to a head...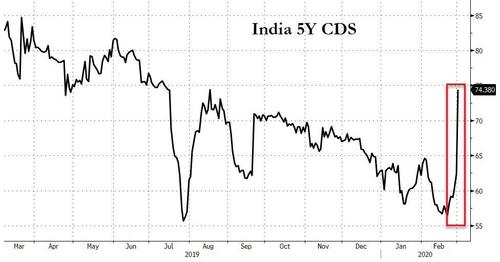 The RBI has superseded the board of Yes Bank for a period of 30 days "owing to serious deterioration in the financial position of the Bank," the central bank says in a statement.
Yes Bank is not the first - The government took over IL&FS in 2018 in an effort to reassure creditors after the defaults. And last year, the Reserve Bank of India seized control of another struggling shadow lender, Dewan Housing Finance Corp., and said it will initiate bankruptcy proceedings - and we suspect it will not be the last.