---
"It's Better Than The Stock Market": A Massive Bubble Is Forming In The Rare Plant Market
It isn't just the stock market that's experiencing a "rising tide" of both trillions in liquidity and inflation - it has now found its way to the rare plant market. 
Plants had been booming with millennials prior to the pandemic, as we noted in this piece last year. Now, with people cooped up in their house due to Covid, their popularity has skyrocketed. And where prices rise, speculators show up.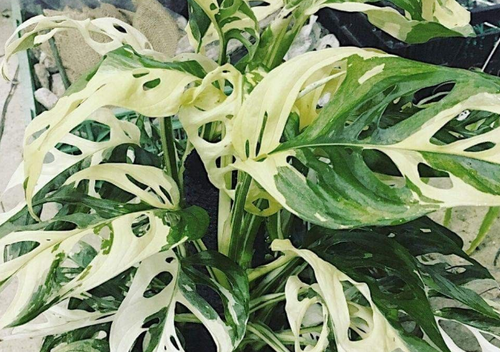 Jerry Garcia, who is 27 and collects tropical plants, told the Wall Street Journal  he had been "besieged" by people looking to buy his collection. He has sold cuttings of one ariegated Monstera Adansonii plant for $2,000 each. People pay can even pay up to $250 per leaf for the plant.
Garcia told the Journal: "It's better than the stock market. I got a bunch of these plants when they were in the double digits, and now they are in the four-digit realm."
One grower in Plantation, Florida, said she was working 12 hour days, 7 days a week to keep up with the "highest volume of orders" she has seen in two decades.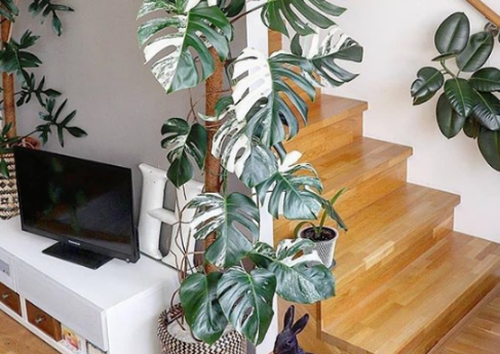 That grower, Enid Offolter, listed 300 young plants for sale on Labor Day and the entire batch sold out in 7 minutes, including a Variegated Monstera Adansonii for $3,500. "Nothing's making sense anymore. It's gotten out of control," she said.
Plant buyer Stella Barnum says that young people are buying ultra expensive plants that she doesn't think they will be able to take care of. "I would rather pay my mortgage than throw money away like that," she said.
Commenting on the price spikes across the industry, she said: "It's going to burst at some point. It's too crazy."
The appeal of selling cuttings from plants is that they eventually can rejuvinate and eventually grow back the parts that were sold.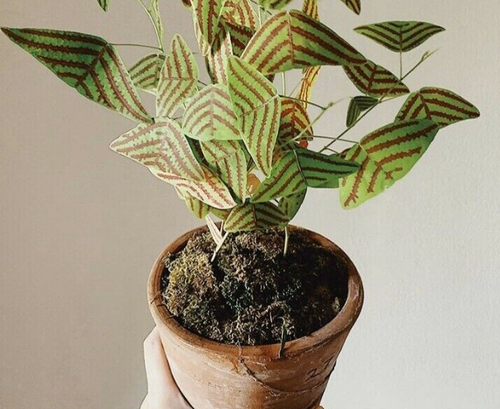 Garcia says that plants are also being targeted by crooks. He saw thousands of dollars of plants being stolen out of his greenhouse by a man with a gun before moving his collection back to his house. 
Other collectors, like Nick Watchorn and Lani Dy, have installed cameras inside their house for the same reasons. The couple has sold "thousands of dollars' worth of cuttings and plants" in recent months.
"Now we can get 10 times what we paid," Dy concluded.