---
"It's Life Or Death For Us" – Maryland's Seafood Industry In Crisis Over H-2B Visa Program Cap
Acting Homeland Security Secretary Chad Wolf said last week that there's no decision yet to raise the cap on the H-2B visa program for seasonal workers, and this could complicate things for Maryland's seafood industry heading into crab season.
There are at least nine crab picking houses scattered in Dorchester County, Maryland, which produce about 95% of the state's crab meat. Many operators are now warning the state government that they will have to scale back operations without an ample supply of seasonal workers from the H-2B visa program, reported the Maryland Department of Agriculture. 
"Blue crabs are an integral part of our state's heritage and our economy," said Secretary of Agriculture Joe Bartenfelder. "The world-class crabmeat produced by Maryland processors relies heavily on the availability of seasonal labor via the H-2B visa program. This survey reinforces what we have learned in previous years: a lack of reliable access to H-2B workers poses a major threat to the future of this iconic industry."
Many of these crab picking businesses are family-owned and operated and are now on the brink of shuttering their doors without the proper access to cheap labor.
"It's life or death for us," said Bryan Hall, with W Hall & Son Hand Picked.
CBS Baltimore said seafood operators along the Chesapeake Bay heavily rely on the temporary work visa program to supply cheap labor. 
"Right now, there are six of us in danger of not opening up at all this year," said John Walker, with Phillips AE Sons.
Walker said after a century in business, there's the uncertainty that operations in 2020 could remain closed as labor shortages persist.
"If we do not get these pickers, we're closed," Walker said.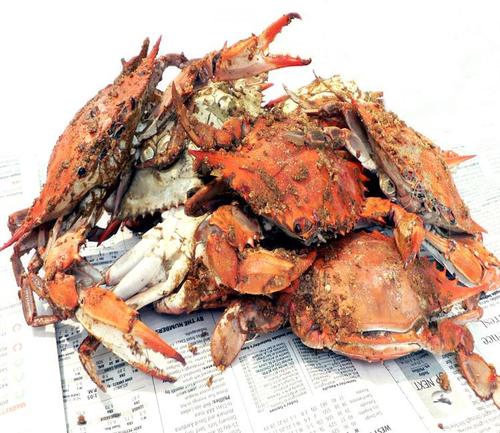 The Department of Agriculture warned that if additional help is not seen on the Chesapeake Bay during the start of the crab season, the industry could lose as much as $150 million.
"If you take 2.54 American jobs created by each one of these folks that come here, we're looking at over 1,000 jobs, American jobs, that are dependent on these visas," said Jack Brooks, with the Chesapeake Bay Seafood Foundation.
Crab season starts on April 1, and if cheap labor isn't supplied to crab pickers via the H-2B program in the next couple of weeks, it could turn out to be a disastrous year for Maryland's beloved seafood industry.