---
Ivy League Schools Are Now Pushing $90,000 Per Year In Tuition
Inflation is showing up just about everywhere, but it's becoming even more prominent and noticeable at the nation's Ivy League universities where, according to a new report from Bloomberg, prices for tuition are now approaching $90,000.
Prestigious universities like Yale, Dartmouth and Brown have raised tuition between 4% and 5%, the report notes, even as full costs for many of these colleges are already "well into the $80,000" range. This means a full, four year education costs over $300,000 in many cases.
As Bloomberg note, the cost of attending a university like Brown is now, on a per year basis, "well above what the typical US household earns". This means that financial aid must make up the difference in many cases.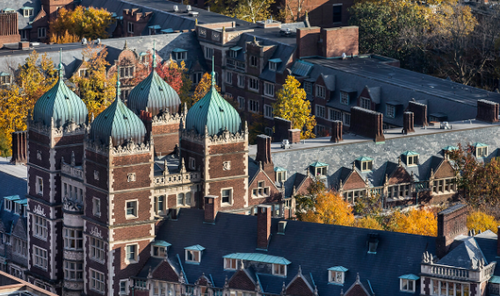 Beth Akers, an economist who focuses on higher education, told Bloomberg: "At some point, that math stops working out. We get to a place where these degrees are just no longer worth it."
The University of Pennsylvania, Dartmouth College, Columbia University and Brown University all have price tags over $80,000 per year, as of 2022. Yale breached this mark last academic year, as well. But despite the price hikes, demand has not yet showed signs of waning. 
In addition to trying to get the most from federal subsidies ("at least 50% of students receive some sort of financial aid," the report says), universities are also facing a rise in costs, just like every other industry over the last 18 months. The cost of running a college is up 5.2% in fiscal 2022, Bloomberg reported. This figure marks the largest rise since 2001. 
Per the report, here are the costs for attending some of the most well known Ivy League schools:
Brown Cost of Attendance: $84,828
Cornell Cost of Attendance: $84,568 
U Penn Cost of Attendance: $84,570
Dartmouth Cost of Attendance: $84,300
Yale Cost of Attendance: $83,880
Duke Cost of Attendance: $83,263
Stanford Cost of Attendance: $82,406
Columbia Cost of Attendance: $81,680
MIT Cost of Attendance: $79,546
Harvard Cost of Attendance: $76,763
Princeton Cost of Attendance: $76,040 
In most cases, more than 40% of students receive some form of financial aid. At schools like Stanford and Princeton, that number is between 60% and 70% of all students. 
Loading...