---
Jaguar Land Rover UK Factory To Run Out of Chinese Parts In Weeks
The amount of supply chain disruptions that are coming out of the woodwork is nothing short of astonishing. This could shock the hell out of the global economy, forcing a trade recession that would lead to a readjustment of stock prices. At this moment, central bankers are terrified, because monetary policy is virtually ineffective during a virus outbreak.
Jaguar Land Rover (JLR) warned Tuesday that their UK factory has enough Chinese parts for the next two weeks, but heading into March, their production lines could grind to a halt due to the lack of parts, reported Reuters.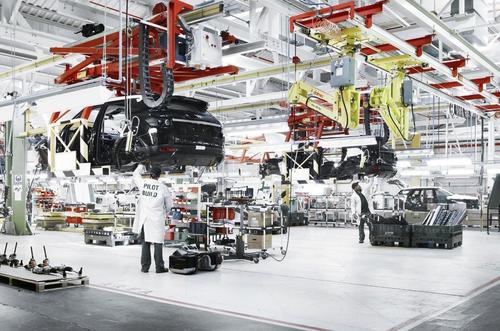 JLR's CEO Ralf Speth, told reporters that their sales have fallen in China because dozens of cities are closed and hundreds of millions of people are in quarantine.
Speth said, "car sales are not happening in China; there are no sales" at the moment. He added that he "isn't sure if lost Chinese sales will come back." 
India's Tata Motors owns JLR. Shares of Tata trading on the National Stock Exchange of India plunged 4.44% on Tuesday.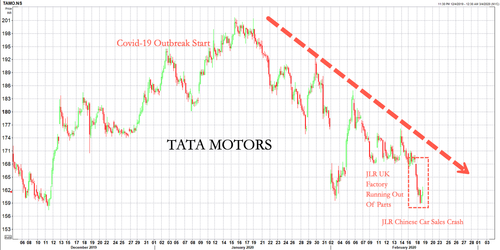 Speth also said that he plans on retiring from his current role as CEO at the end of his contract term in Sept. He wants to exit the company as the virus outbreak in China risks tilting the world into the next financial crisis.