---
Jamie Dimon's Compensation Held Steady At $31.5 Million For 2020
While the nation is bearing the brunt of a recession and President Kamala Harris Joe Biden is battling to try and raise the minimum wage, Jamie Dimon, boss at JP Morgan, unfortunately had to see his pay hold steady at just a meager $31.5 million in 2020, according to bank disclosures on Thursday.
The bank noted that "amid the unprecedented health and economic consequences of Covid-19" it was still able to post record revenue and hold a strong balance sheet, even while provisioning $12 billion for credit losses, according to FT. Its shares wound up down 8% for the year, despite a weeks-long rally to end the year. 
Dimon's pay package included $1.5 million base pay, a $5 million bonus and $25 million in "performance share units" that vest over time. The lack of a rise in his pay is a "signal that the biggest U.S. bank is focusing on keeping costs down amid uncertainty about the prospects for the economy," Bloomberg noted.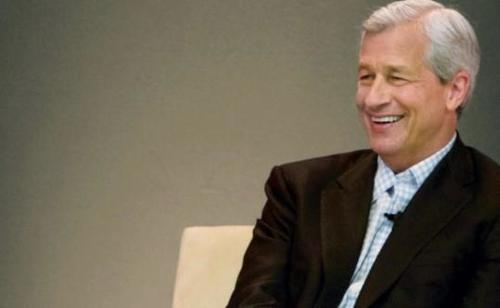 The filing says that "the board took into account the firm's strong performance in 2020 and over the long term, across four broad dimensions: business results, risk, controls and conduct; client/customer/stakeholder; and teamwork and leadership".
Like many other banks, JP Morgan had warned that bonus season wasn't going to be particularly plentiful, but we noted late last year that the bank was intent on boosting bonuses for sales and trading workers by 15% to 20%. Bank of America, for example, disclosed it would pay special bonuses of $750 to employees earning $100,000 or less; higher paid employees will receive bonuses tied to stock.
Despite the bank's stellar performance in the fourth quarter, Dimon took a more somber tone, stating: "It's not like we're bragging, we're not." The bank made "more money than it ever has in three months" during the fourth quarter, Bloomberg noted. The bank's annual profit was down 20% to $29.1 billion during the year.
JP Morgan marks the first bank to reveal the compensation of its CEO out of all of the major U.S. banks.