---
Premium
Is The January Effect Dead?
Aside for a brutally rough start to December, which is traditionally a good month for stocks with the S&P 500 gaining 1.2% on average over the past 30 years and declining just 14 times over the past 50 years if not this year as December 2022 has proved to be an exception, and is set to be one of the worst final months of the year for the US benchmark since 1957...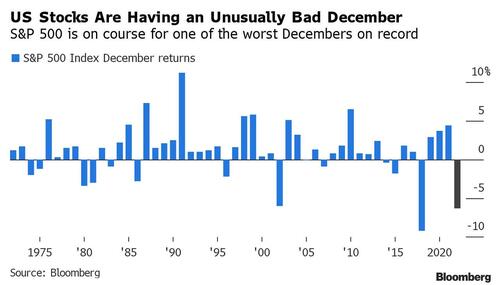 ... since October, the S&P 500 has roughly rallied along its historical seasonal path.
Loading...