---
Japanese Semi Plant Fire To Have "Major Impact" On Already-Bottlenecked Auto Industry
Semiconductor supply shortages continue to sting the automotive industry globally. 
On Monday morning a fire at a semiconductor factory in Japan had the entire industry jumpy and was sparking "further concerns over chip supply shortages for the industry," according to Bloomberg. The fire took place at a clean room at Japanese company Renesas, a major provider of auto chips. 
Renesas' CEO, Hidetoshi Shibata, said that "the incident is likely to have a major impact on the car industry".
Two-thirds of the affected production lines were making automotive chips, according to the Wall Street Journal. The Journal also wrote that the effect could have wide-ranging reach:
Mariko Semetko, a credit analyst at Moody's Japan, said the fire was likely to damp the recovery of global auto production this year, while auto makers said they were still assessing the impact.

Mr. Shibata said the company was trying to make up for the lost production at other plants but didn't know whether that was possible. The company estimated the revenue losses at the equivalent of $160 million a month.
Names like Toyota, Volkswagen and Continental will be on watch heading into the beginning of the week, as they are all customers of Renesas. Bloomberg also reports Monday morning that names like BMW, Daimler and Stellantis, in addition to auto-exposed chipmakers like Infineon, STMicro and Melexis, could all be negatively affected by the fire.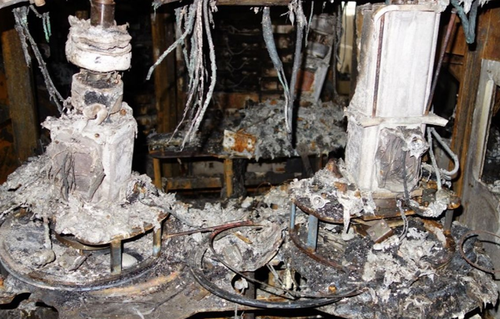 We have written about the shortage has wreaked chaos on the auto industry so far in 2021.
Recall, just days ago we noted that Samsung was the latest to join the chorus of companies stating they were being negatively affected by the shortage. The company said the current crisis is "very serious" and that it "poses a slight problem" for the electronics company heading into the second quarter. The company continues to try and address supply issues, Reuters reported that CEO and mobile chief Koh Dong-jin said at Samsung's recent annual general meeting.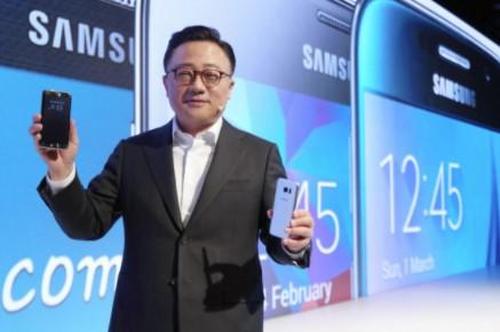 In fact, there are also rumors that Samsung is considering skipping its usual Galaxy Note launch this year due to the ongoing chip shortage, according to 9 to 5 Google. Koh is quoted as saying:
Note series is positioned as a high-end model in our business portfolio. It could be a burden to unveil two flagship models in a year so it might be difficult to release Note model in 2H. The timing of Note model launch can be changed but we seek to release a Note model next year.
Recently, we also wrote about how difficult it was becoming for U.S. companies to export chipmaking hardware to China due to trade restrictions. We also documented weeks ago how critical Taiwan would be in getting the semiconductor industry back up and running. We noted that Taiwan Semiconductor Manufacturing was rushing to try and build new facilities through the Chinese New Year in order to meet demand.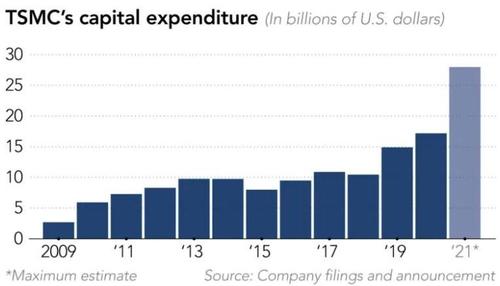 TSMC is one of the biggest suppliers of chips to company like Apple, Google and Qualcomm. As a result of a worldwide shortage in chips that was brought on due to the pandemic, they are now rushing to try and get a new factory in the southern Taiwanese city of Tainan built. Construction the new facility will take place throughout 2021, with completion expected in 2022. 
Earlier in 2021 we noted that the semi situation had been turning dire and was now being referred to as the "most serious shortage in years". Qualcomm's CEO said last month that there were now shortages "across the board". 
And it wasn't just Qualcomm executives speaking out: other industry leaders warned in recent weeks that they are susceptible to the shortages. Apple said recently that its new high end iPhones were on hold due to a shortage of components. NXP Semiconductors has also warned that the problems are no longer just confined to the auto industry. Sony also said last week it may not be able to to fully meet demand for its new gaming console in 2021 due to the shortage. Companies like Lenovo have also been feeling the crunch.