---
Japan's Stock Exchange Halts All Trading "Due To Network Issue"
As Asian markets open for the start of Q4 trading, Japanese markets have hit a 'glitch' resulting in the halting of all buying and selling of securities.
Tokyo Stock Exchange operator Japan Exchange Group said in a statement:
We would like to express our sincere gratitude for your exceptional support for the operation of the Securities Market on this exchange.

Today, there is a failure to deliver market information, and we are pleased to let you know that we will stop buying and selling all stocks on the Tokyo Stock Exchange.

At the same time, it is not possible to accept orders from that time.

Recovery is currently undecided, but we will contact you again about future plans.
Seems like it's a system-wide issue:
*NIKKEI, TOPIX ARE NOT TRADING DUE TO SYSTEM ISSUE

*JPX: TOSTNET ALSO NOT EXECUTING TRADES

*JAPAN SAPPORO EXCHANGE ALSO HALTS TRADING

*JAPAN NAGOYA STOCK EXCHANGE ALSO EXPERIENCING SYSTEM ISSUES
Nikkei futures are modestly lower with the halt...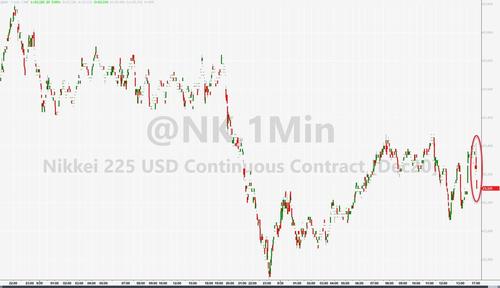 And Yen is weaker...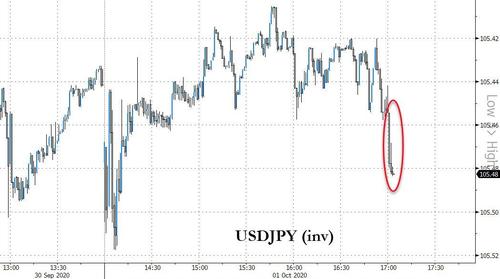 What will the BoJ do when it can't buy Topix ETFs?