---
Jobless Claims Continue To Shrug Off Fed Tightening & Real-World Headlines
Continuing claims dropped very modestly but have basically gone nowhere in four months but initial jobless claims limped higher last week (from 191k to 198k), which was slightly worse than expected (196k)...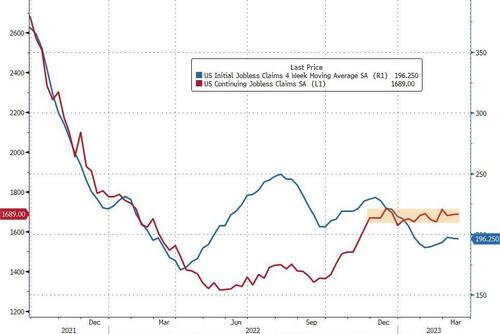 Source: Bloomberg
But still under 200k, despite the ongoing wave of layoffs (and WARNings)...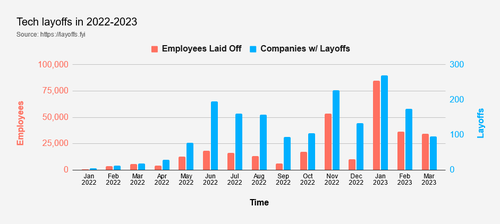 Source: Bloomberg
Even more shockingly, given the concentration of the layoffs in the tech sector, California saw the largest DROP in claims last week while Indian saw the biggest rise...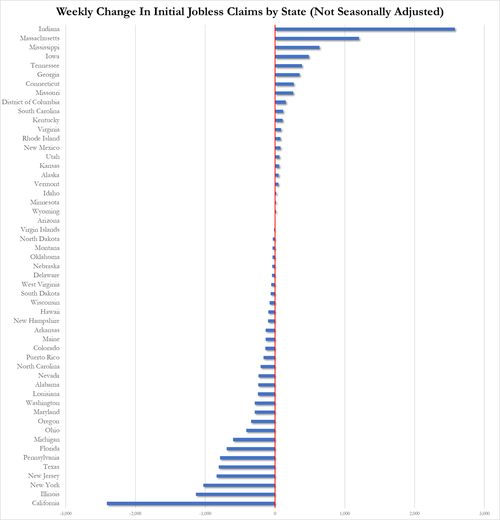 The last time financial conditions were this tight, claims were in a completely different realm to the current near-record-low levels...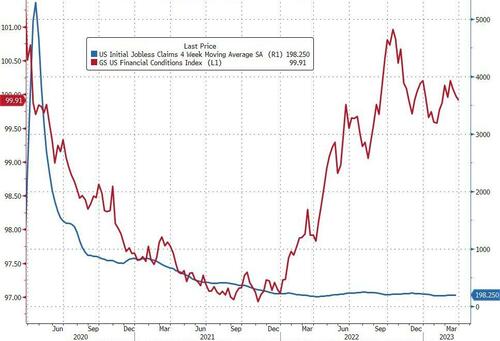 Source: Bloomberg
For now, this is certainly not what Powell wants to see...
Sooner or later, reality has to hit this data, and WARNings are growing louder.
Loading...