---
Jon Corzine Is Shuttering His Hedge Fund, Returning Capital To Investors
Stop us if you've heard this one before: Jon Corzine is shuttering his hedge fund. 
"I have decided to wind down the Opportunity Fund and return capital to my investors. I am grateful to our team for their hard work and dedication during the past several years," Corzine said in a recent emailed statement. 
His New York-based money-management firm is called JDC-JSC and was set up after the implosion of his previous firm, MF Global, which would end up as one of the largest bankruptcies in the country's history.
The fund started raising money in 2018. Corzine will be returning investor capital from his JDC-JSC Opportunity Master Fund, which was the only investment vehicle at his fund, Bloomberg wrote this weekend.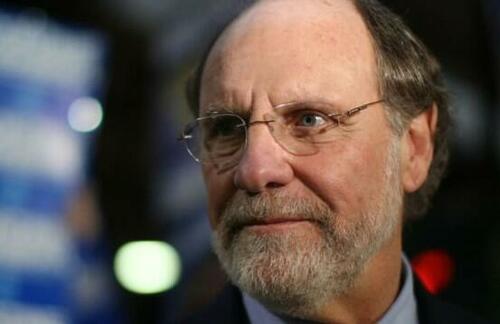 The company "terminated its registration with the Securities and Exchange Commission as of Sept. 22," Bloomberg reported. Including leverage, the fund had assets under management of about $510 million, the report says. 
The former U.S. Senator led MF Global after taking the job in 2010 and, as Bloomberg writes, the firm fell "under a cash crunch tied to proprietary bets on European sovereign debt" almost immediately afterward and was forced to file for bankruptcy in 2011. 
The shutdown conveniently comes after, in July, a trio of executives in the futures sector petitioned the Commodity Futures Trading Commission to reexamine a special exemption permitting Corzine to engage in limited futures trading, in light of a settlement with the regulatory body.
These industry leaders argue that a rule alteration in 2020 renders Corzine unfit to maintain this privilege.
"I look forward to being able to devote more time and energy to the things that matter most to me, which include philanthropy, teaching, and, most importantly, my family," Corzine said in his statement. 
Loading...