---
JPMorgan Agrees To $290 Million Settlement With Epstein Victims As Top Exec Still Faces Flak
JPMorgan has reached "an agreement in principle" to settle a proposed class action suit filed by 'Jane Doe' - an unnamed victim of convicted pedophile Jeffrey Epstein, for $290 million - a sum which both parties agreed not to disclose until it's included in a court filing next week, but someone promptly leaked to the NY Times.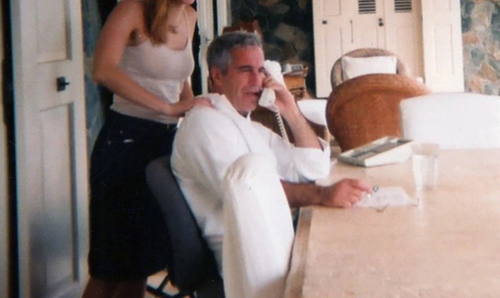 "The parties believe this settlement is in the best interests of all parties, especially the survivors who were the victims of Epstein's terrible abuse," JPMorgan said, according to Reuters.
The proposal would settle a case filed in Manhattan federal court in November by an anonymous woman on behalf of Epstein's victims, which could potentially be more than 100 women, The New York Times reported.
"Taken together or individually, the historic recoveries from the banks who provided financial services to Jeffrey Epstein speak for themselves," said David Boies, one of the attorneys for Doe.

"It has taken a long time — too long — but today is a great day for Jeffrey Epstein survivors, and a great day for justice."
The settlement - which came more than a week after CEO Jamie Dimon gave a deposition in the Epstein cases - was reached for an undisclosed sum, but as Bloomberg reports, a different Doe plaintiff represented by the same lawyers also sued Deutsche Bank AG at the same time.
The German bank, which became Epstein's main financial institution after JPMorgan cut ties with him in 2013, agreed to settle its Doe suit in May for $75 million.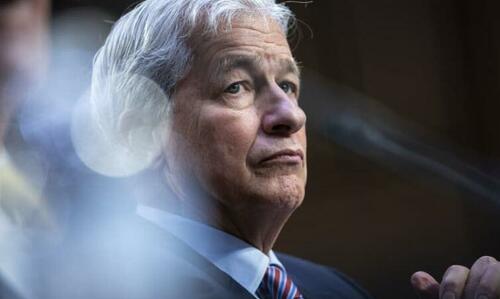 However, Jamie Dimon and his team still face a lawsuit by the US Virgin Islands, where the financier had a private retreat where he brought several of his victims.
The bank is also litigating its own case against former private-banking head Jes Staley, who JPMorgan says should be held responsible for damages it incurs over its Epstein ties.
Meanwhile, JPMorgan executive Mary Erdoes is facing scrutiny. As the bank's head of asset and wealth management and part of Dimon's inner orbit, she has been contending with a constant drip of Epstein related emails which paint a picture of a very solid relationship with a post-conviction Epstein.
Her name came up at least 59 times in Dimon's May 26 transcript. Meanwhile, last week, just before today's settlement was announced, lawyers for Jane Doe asked the judge to recall Dimon and Erdoes for more depositions, citing an important document produced in discovery.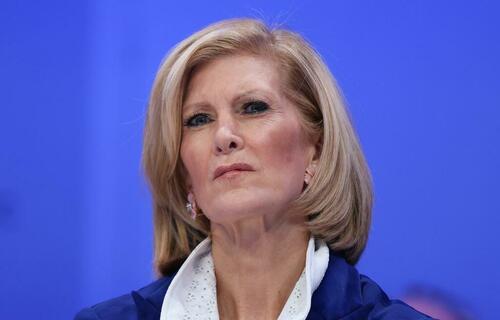 "Jane Doe is entitled to additional time to question Erdoes concerning her relationship with Epstein," said Sigrid McCawley, Doe's lawyer, in a Friday letter filed in Manhattan federal court.
JPMorgan's then-general counsel Stephen Cutler had said in his own deposition that she and Staley had decided to keep Epstein as a client. Dimon, grilled at the bank's New York offices, called Cutler the "ultimate decider" who could have overruled Staley and Erdoes. -Bloomberg
And as Bloomberg also notes, the Epstein case isn't the only setback that the 55-year-old Erdoes has faced in recent years.
In 2019, JPMorgan launched a high-profile wealth-management growth initiative in a different unit. In doing so, the firm carved out its traditional brokerage business from Erdoes' world and passed it to a colleague. 

And last year, JPMorgan's board publicly cut Erdoes' 2021 bonus for using unapproved channels such as popular messaging apps to communicate with clients.

Across Wall Street, onlookers are debating what, if any, impact the ongoing scrutiny will have on the JPMorgan stalwart. -Bloomberg
"While we regret any association with Jeffrey Epstein, we would never have continued to do business with him if we believed he was using our bank to commit heinous crimes," said JPMorgan spokesperson Darin Oduyoye in a statement. "Mary Erdoes and others exited him as a client six years before he was charged with human trafficking."
"Mary has always held herself and her colleagues to the highest standards of integrity and trust," he added. "Her competence and character are top-notch, and she is consistently recognized as one of the top executives in financial services."
We imagine Jamie Dimon isn't running for president with Mary Erdoes as his VP.
Loading...