---
JPMorgan's Dimon Will Visit China This Month 
JPMorgan Chase & Co. CEO Jamie Dimon is expected to visit mainland China this month for the first time in four years, Reuters said, citing sources familiar with travel plans. 
Dimon is set to visit China, as JPMorgan will be organizing three conferences in Shanghai's financial center later this month, according to another source. This marks the banker's first visit to the country since the onset of the virus pandemic in early 2020.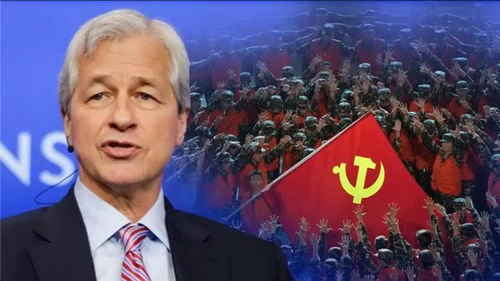 The three conferences, the Morgan Tech Exchange Conference, the China New Economy Forum, and the Global China Summit, will occur over three days. Dimon will attend all conferences and conduct internal and external meetings, an indication Western bankers still have some willingness to invest in China. 
JPMorgan has a business presence in China. Its wholly-owned securities venture conducts securities underwriting and advisory services. Reuters noted, "The Wall Street bank acquired 100% ownership of its funds management joint venture in January." 
In 2021, Dimon regretted joking that his bank would probably outlast China's Communist Party.
"I regret and should not have made that comment.

"I was trying to emphasize the strength and longevity of our company," Dimon said in a statement.
After the conferences, Dimon plans to visit Hong Kong in early June, the sources added. 
Dimon joins a list of elite bankers who have visited China this year. In March, Goldman Sachs CEO David Solomon, HSBC CEO Noel Quinn, and Standard Chartered boss Bill Winters met with Chinese officials and regulators. 
Despite calls from Washington lawmakers for a decoupling between the US and China, Wall Street bankers continue with expansion plans in the world's second-largest economy. 
Loading...