---
Leaving Las Vegas? Sheldon Adelson Explores $6BN Sale Of Vegas Casinos
In the latest sign that Las Vegas' services and hospitality sector-focused mostly on the gambling industry - is experiencing long term economic scarring, Sheldon Adelson, known for decades as the biggest player in the gambling hub, is reportedly pulling out. 
Sources told Bloomberg that Adelson's Sands is shifting concentration to Asian gaming markets and is seeking an exit from U.S. casino operations. Sands has hired an advisor to prepare Venetian Resort Las Vegas, the Palazzo, and the Sands Expo Convention Center for a $6 billion sale. 
Aside from gambling, Adelson is known as a major booster of the GOP, and recently agreed to shell out millions to support Trump's bid for the White House after a troubling period of reticence.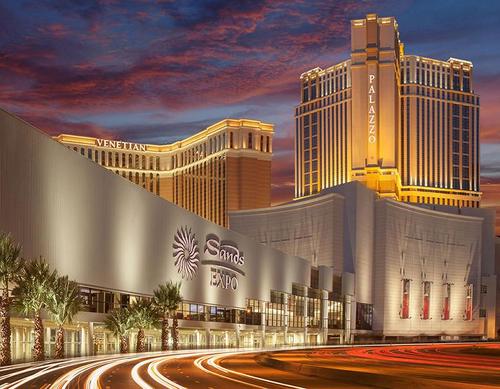 The sale would position Sands' as a pure gaming play in Asia, concentrating its casino portfolio primarily in Macau and Singapore. Bloomberg notes, "the U.S. was already a small and shrinking part of his business, accounting for less than 15% of revenue last year." 
"The growing insignificance of the U.S. market explains to you why Las Vegas Sands is looking to offload their U.S. properties," said Ben Lee, a Macau-based managing partner at IGamiX. "It is 15% of revenue but 80% of regulatory pain and burden."
Last week, Sands reported third-quarter earnings showing the company could be approaching break-even in Macau, the world's biggest gambling market. Still, Vegas operations continued to drag as indoor capacity remained limited, and consumers stayed away from indoor spaces as daily U.S. virus cases marched higher. 
Sands' decision to sell Vegas operations at depressed valuations, smack dab in a virus pandemic amid collapsed fundamentals for the tourism and gaming industry only means one thing: "It's only getting worse," as we noted Monday evening on Twitter. 
Selling a casino at a depressed valuation, in the middle of a pandemic amid terrible numbers means only one thing: it's only getting worse https://t.co/1gvY8dzTwb

— zerohedge (@zerohedge) October 26, 2020
How much worse?
Las Vegas economic analyst Jeremy Aguero recently warned Vegas' economic recovery could take 18 and 36 months. Just weeks ago, Encore at Wynn Las Vegas, the gaming hub's largest casino, reduced operating hours as the "V-shaped" recovery narrative for the gambling hub has faltered into fall. 
This all could mean that Adelson sees more downside for U.S. gambling markets as Asia recovers more swiftly. Adelson's potential sale could be the catalyst that triggers a firesale across the Vegas Strip.