---
Law Firms And Banks Are Showering Employees With Gifts To Try And Avoid A "Retention Crisis"
While the junior bankers at Goldman Sachs who spoke out about long hours worked during the SPAC boom may not be in favor in the C-suite at the bank, they have started a trend that is going to make them legendary amongst their fellow junior bankers in the industry.
Just weeks later, the world's top professional service firms and banks are showering their employees with luxury gifts and bonuses to try and prevent them from moving on to other opportunities in what is becoming a fierce section of the job market for those qualified. 
Law firms are getting in on the action, too. Financial Times reported this week that Davis Polk & Wardwell and Simpson Thacher & Bartlett, two elite law firms, have given one time bonuses between $12,000 and $64,000 to their employees for their "hard work during the pandemic". This is on top of a Covid bonus employees were already given.
Latham & Watkins and Goodwin Procter have also followed suit. Goodwin's employees will be paid in two tranches, one in July and another in October.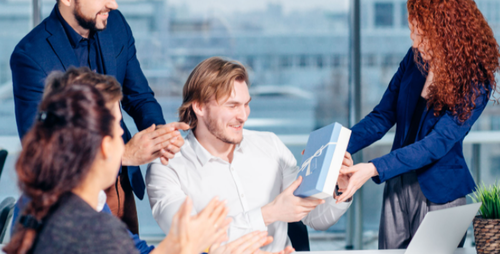 Nathan Peart, managing director of associate recruiting at Major, Lindsey & Africa, said: "It's no secret that associates have been working huge numbers of hours and are approaching burnout. Firms are taking action and money is a starting point."
Investment bank Jefferies has given its employees a choice of a Peloton, a Mirror or various Apple products. David Polk offered its employees wine packages, gift cards and shopping sprees. Credit Suisse - who has larger, Archegos-sized problems on its hands right now - said it would pay its junior staff $20,000 in bonuses. Our advice to those junior bankers, given the $5 billion Credit Suisse might be facing in Archegos losses? Make sure those checks clear immediately..
Some lawyers in the U.K. are offering "golden handcuff" deals - similar to retention bonuses - designed to prevent employees from leaving. One lawyer told FT: "While having to repay it would be painful, I'm not sure it's enough to actually serve its purpose — especially where the salary difference or potential sign-on bonus elsewhere would potentially make up for it." 
A U.S. based headhunter concluded: "Associates can't easily be easily replaced. If an associate billing 2,500 hours a year leaves, you have to spread those hours over other people. If two leave it starts to become a problem."