---
Lawmakers Scrutinize Executive Bonuses At Collapsed Banks
After several years during the pandemic in which bonuses exploded higher, reality is once again bearing down on the Wall Street gravy train, as regulators target banker paydays in the wake of Silicon Valley Bank's blowup and the ensuing regional banking chaos that followed. 
Democratic lawmakers are scrutinizing executives at Silicon Valley Bank, Signature Bank and First Republic Bank and the pay and bonuses they earned in the time leading up to each banks' respective implosion, Bloomberg wrote in a wrap up this week. 
Bloomberg notes that during a Senate Banking Committee hearing on Thursday, lawmakers including Martin Gruenberg, chairman of the Federal Deposit Insurance Corp., Michael Barr, vice chair for supervision at the Federal Reserve, and Michael Hsu, acting head of the Office of the Comptroller of the Currency targeted adopting new incentive-based compensation rules. 
The rules were originally products of the 2010 Dodd-Frank Act with the purpose of discouraging risk-taking in the banking sector.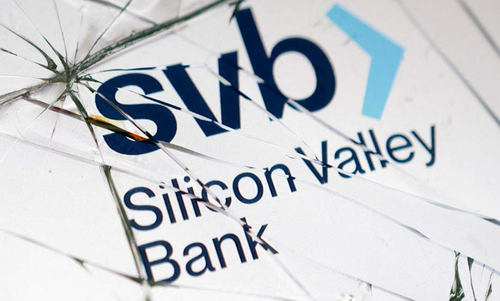 Such risk taking led to a tsunami of withdrawals from Silicon Valley Bank, which now infamously saw more than $40 billion in deposits pulled from the bank in just a matter of hours. The pace of withdrawals "took regulators by surprise", Bloomberg wrote, leading to the banks being taken over by the government. 
Meanwhile, former executives from the banks have retained bonuses they "earned" in their time leading up to the collapse. They have attested that they didn't mismanage risk, but rather that (1) the Fed put the banks in an "unprecedented" position, as SVB's CEO testified in front of congress this week and that (2) contagion from other collapses were to blame. 
In other words, it's everybody's fault but the banking executives who put their banks in such precarious positions to begin with.
Democratic Senator Christopher Van Hollen said this week: "The bank executives manipulated profits in a way to increase their risks and made no changes to the compensation structure to account for that risk."
Loading...