---
Lockheed's Bad Week Ends With F-35 Software Upgrade Delay, Termination Of Hypersonic Missile Program
Defense contractor Lockheed Martin Corp. has faced a challenging week. 
First, the US Air Force announced that the Lockheed Martin hypersonic weapons program would be terminated due to test failures. Now, the defense contractor faces significant software delays for its stealth fighter jets. Despite Washington elites showering the defense firm with significant amounts of taxpayer funds, its ability to develop and produce cutting-edge weaponry is encountering difficulties amid threats of global conflict. 
The latest news from Bloomberg highlights additional F-35 software delays by Lockheed for at least a year, making it 16 months behind schedule. The stealth fighter was set to receive a substantial technological upgrade, increasing processing power by 37 times and memory by 20 times, enabling it to carry more advanced weapons and enhance surveillance capabilities. 
Representative Rob Wittman, a Virginia Republican, first disclosed the delays could last until April 2024. He said Wednesday at a House hearing:
"We're learned that the late delivery is now impacting existing fighter squadrons" awaiting the upgraded F-35s.

"To quote a senior Air Force official I've met with on the subject: 'We're paying for great capability but we currently only have good capability,'" Wittman continued. 
"The F-35 is essentially a flying computer, with more than 8 million lines of code. The delayed software upgrade is known as TR-3," Bloomberg said. 
Air Force Lieutenant General Michael Schmidt, F-35 program manager, told a House Armed Services subcommittee headed by Wittman that the TR-3 delivery schedule "has been affected by delays associated with hardware and software development as well as testing of the Integrated Core Processor — the brains of TR-3."
"The key risks ahead of us are centered around maturity and stability of the final integrated software, flight test execution with an aging fleet of test aircraft and infrastructure and delivery of TR-3 hardware to the production line," Schmidt said. 
The first F-35 equipped with the new software upgrade took flight in January. Around that time, readers might remember, an F-35 crashed at the Naval Air Station Joint Reserve Base Fort Worth. It was suspected that the problem was related to the jet's engine.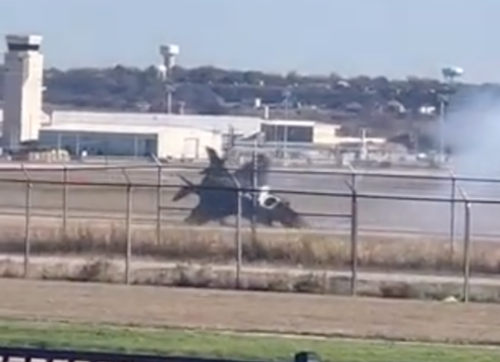 Besides the stealth fighter jet having hundreds of software and hardware flaws that could impact combat missions, Lockheed was busy this week with another significant issue: the UASF terminated its AGM-183A Air-launched Rapid Response Weapon hypersonic missile program after test failures. 
Investors could care less about the mounting issues Lockheed has come across with its stealth jets and hypersonic missile.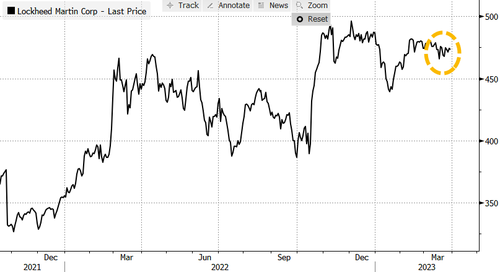 While the US is at the forefront of developing and deploying stealth fighters and soon stealth bombers, the world's largest military spender has yet to master hypersonic missile technology, a feat already achieved by Russia and China.
Loading...