---
Flying Motorcycle SPAC Collapses By 55%
Update (1125ET): 
SPACs aren't back.  
The Japanese maker of half-million-dollar flying motorbikes rolled into a blank check company with a value of $600 million plummeted on Monday morning. 
On Friday, Aerwins Technologies Inc. debuted on the Nasdaq via a SPAC deal with Pono Capital Corp. Shares of AWIN collapsed this morning by 55%. Since peaking late last week at around $17 per share, shares are down more than 70%.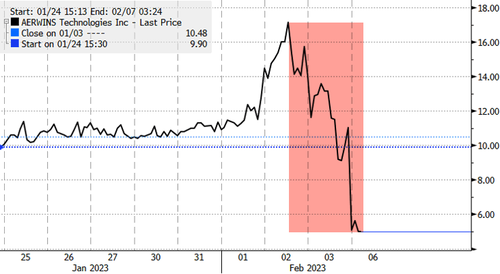 There has been a lot of doubt surrounding the speculative SPAC market. SPAC deals peaked in early 2021 and have been sliding since.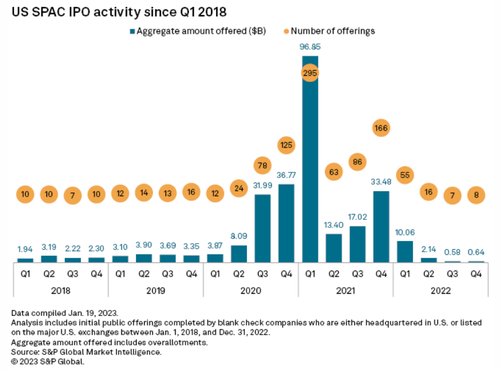 The De-SPAC Index, a basket of companies that went public via SPACs, has plunged 83% since peaking in February 2021.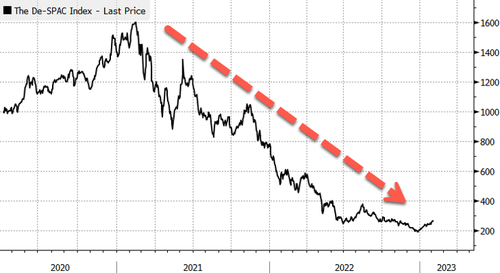 Risk retreated Monday as the goldilocks economic scenario is losing steam as concerns increase about a more hawkish Fed. The timing of the AWIN SPAC appears to have missed last week's window as the hawks return. 
*   *    * 
The market for special purpose acquisition companies soured in 2022. But it hasn't stopped one company with blank-check dreams. 
Bloomberg reported that blank-check firm Pono Capital Corp. announced the acquisition of Japanese flying motorbike maker ALI Technologies Inc. The deal is expected to close imminently, which means trading might start on the Nasdaq as early as tomorrow. 
People familiar with the deal said ALI Technologies would become a wholly owned unit of its US arm, Aerwins Technologies. They said the market cap is expected to be around $600 million adding the ticker will be "AWIN." 
Another person said ALI Technologies was considering an initial public offering on Japanese markets but wanted to be listed via a SPAC deal on the Nasdaq instead. The deal was first announced in September, and since, the SPAC market has slowed due to rising interest rates and increased regulatory scrutiny. 
In 2022, there were 86 SPACs, compared with a record 610 in 2021, according to S&P Global Market Intelligence data.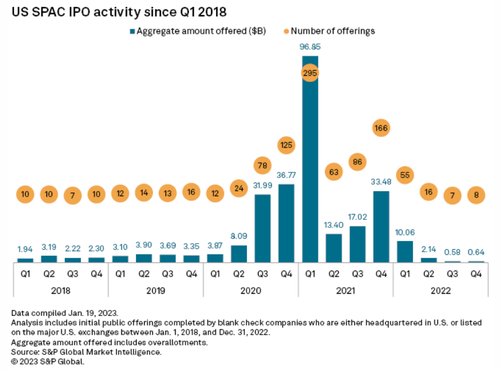 Last month, Water Tower Research's chief analyst Robert Sassoon told clients that a winter cycle in SPACs could be nearing a trough, but before that happens, more pain is likely in the space. 
The timing of the flying motorbikes SPAC seems impeccable as US equities continue a multi-day ramp as investors wagered that the rate-hike cycle was nearing an end. 
... and by the way, these flying bikes cost $555,000.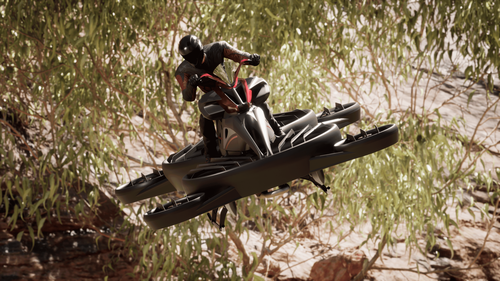 Pretty cool... but dangerous. 
Loading...