---
Manic Meltup In Stocks: HOOD Goes Green, Dow Erases Week's Losses
Arguably due to rising recession risks, rate-hike expectations are fading modestly this morning...
And that - it would appear - is all that anxious dip-buyers needed as they ripped stocks higher from an ugly overnight session. Nasdaq is now up 2% after being down 1%...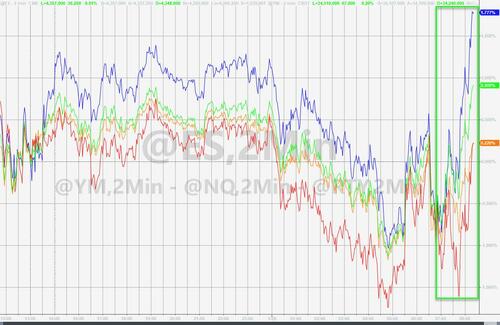 The ramp has lifted The Dow back to unchanged on the week...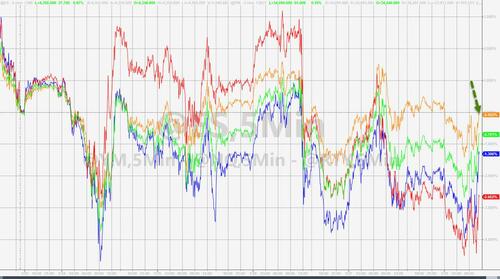 Because nothing says BTFD like decade-lows in consumer sentiment.
Growth is suddenly panic-bid as the belly of the TSY yield curve falls modestly (5Y -3bps)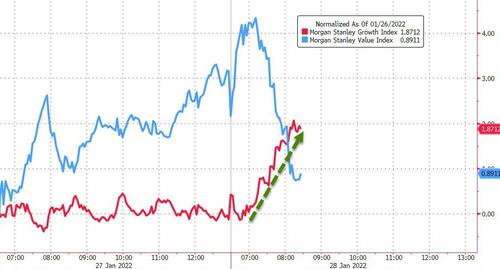 And under the hood - pun intended - HOOD has exploded from down around 15% to up around 5%...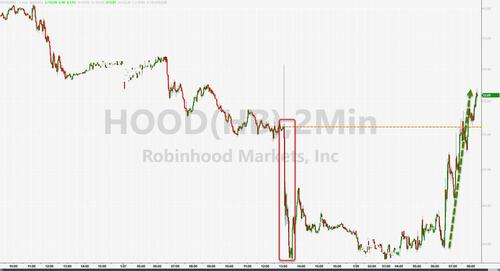 While shorts are being squeezed, the magnitude is modest suggesting this is active longs...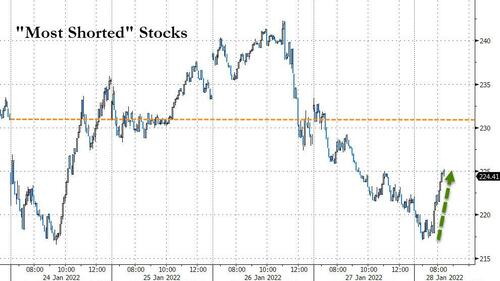 We wonder what happens when Europe closes?
Sometimes you just have to laugh... and look at liquidity...

This won't end well.