---
Massive Hawkish Reversal In Rate-Hike Odds Sparks Greenback Gains, Bond Bloodbath
Friday's payrolls print started the panic, but the weekend's reality-checks on what Powell said and what the market wanted to hear has sparked a massive resurgence in the short-term interest-rate market's perceptions of The Fed's rate-trajectory. The terminal rate expectations has exploded to its highest of this cycle and expectations for rate-cuts in the second-half of 2023 have plunged...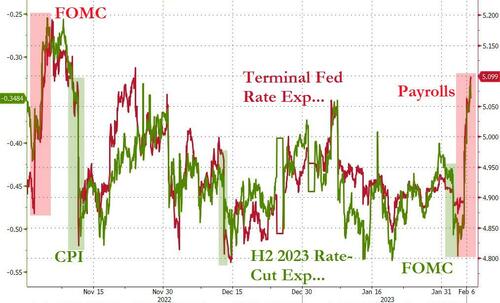 Source: Bloomberg
In fact, all of the 45bps of rate-cuts priced in from now to the end of January 2024 after the FOMC presser has now been erased...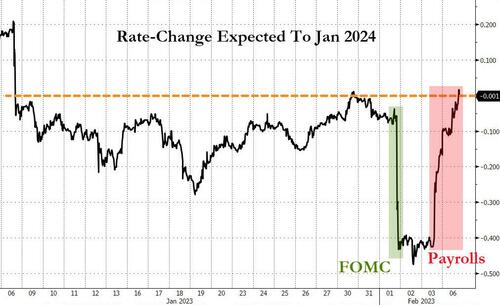 Source: Bloomberg
And rate-hike odds for the next 3 meetings have soared (March is a lock, May is now around 75bps, and even June is now at around 40% for a 25bps hike)...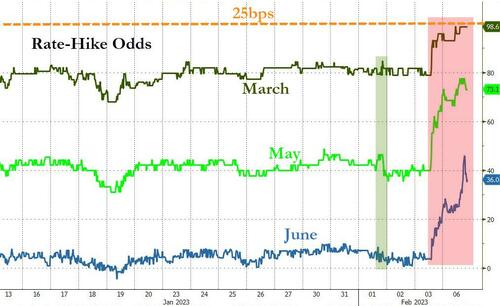 Source: Bloomberg
All of which has sent Treasury yields roaring higher (the short-end is underperforming with 2Y +17bps today, 30Y +6bps)...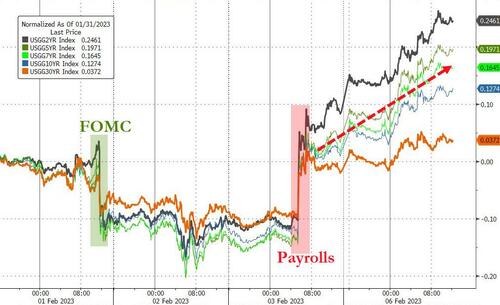 Source: Bloomberg
And while stocks slipped, they still remain massively decoupled from bonds...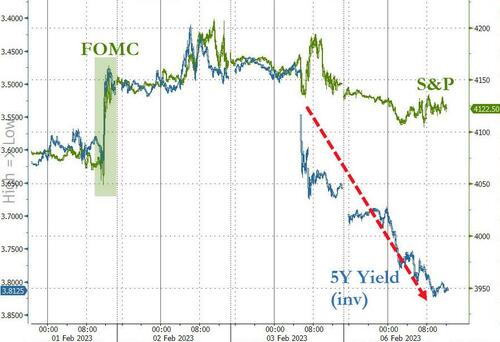 Source: Bloomberg
On the day, all the majors were significantly red with Small Caps the biggest losers. The last few minutes saw The Dow desperately try to get back to unch...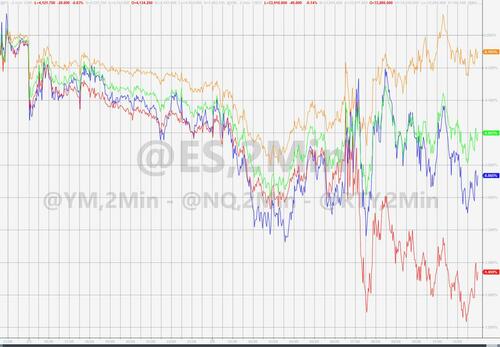 Since Powell's presser, Nasdaq remains up over 3% while The Dow has fallen back to almost unch...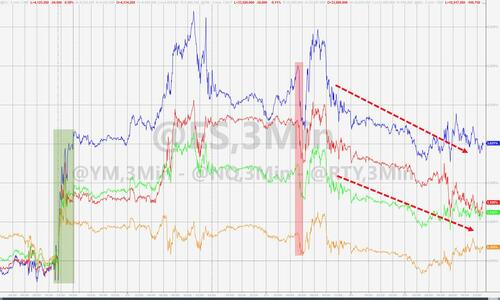 And then there's BBBY - up 110% today!!??
Meanwhile, the equity market's exuberance has 'loosened' financial conditions dramatically - now massively decoupled from monetary policy (even on a leading basis - i.e. expecting significant rate-cuts)...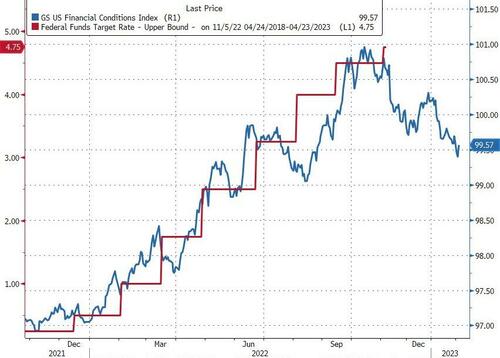 Source: Bloomberg
The only way that financial conditions are right would mean The Fed cutting drastically... and that will only happen in the case of a sudden, unexpected recession (or some other exogenous event - cough China?). Does that seem like the kind of environment where equity valuations should be soaring again?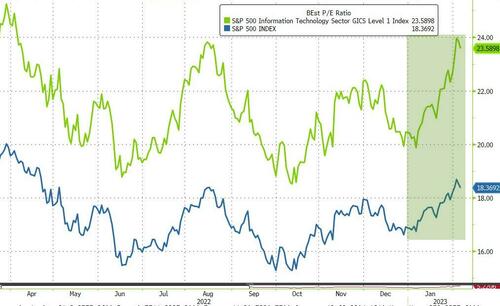 Source: Bloomberg
...and as a reminder, valuations remain extreme by other measures...
Source: Bloomberg
The dollar rallied for the 3rd straight day, up 2.7% (the biggest jump since Sept 2022)...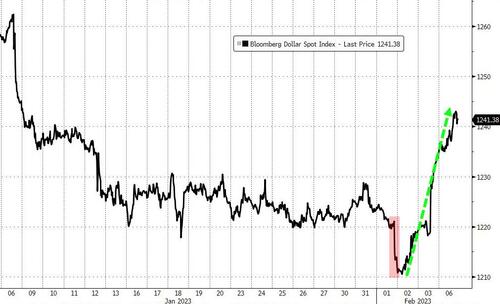 Source: Bloomberg
Bitcoin tumbled back below $23,000, erasing the post-Powell spike gains...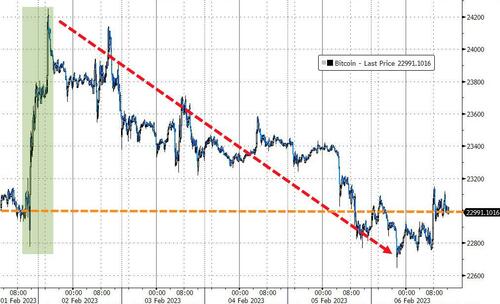 Source: Bloomberg
Gold ended the day unchanged (impressive given the surge in the dollar) but futs remains below $1900...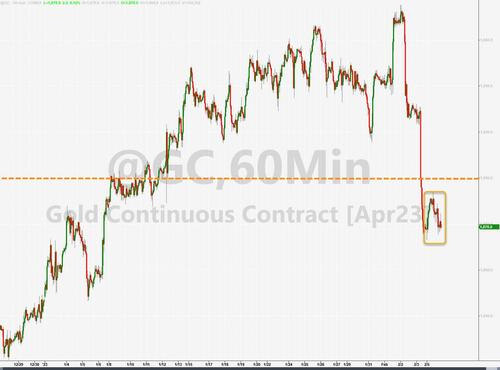 Oil prices rallied (after an ugly plunge early on) on the back of various geopolitical headlines, with WTI bouncing back up to a $74 handle...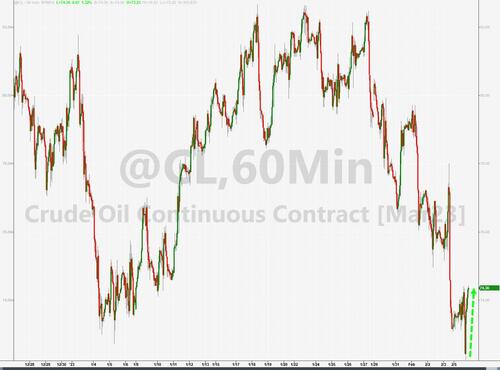 Finally, as traders anxiously await tomorrow's words from Fed Chair Powell, it is this scenario that has many worried... The Fed's seeming comfort with allowing financial conditions to loosen dramatically will lead to a reignition of inflation...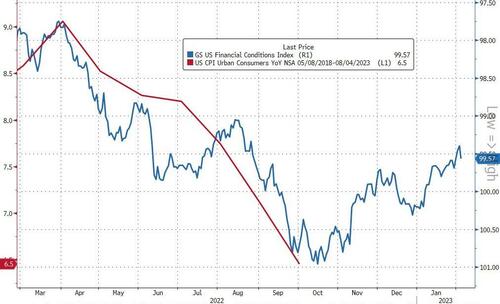 Source: Bloomberg
And of course, then there's the question of whether China's reopening will be inflationary... and trigger the re-emergence of a hawkish Fed.
Loading...