---
Fed Liquidity Drain Spoils Virus-Surge-Inspired Stock Buying-Panic
The US equity market has gone full-Rick-Astley...
And everyone knows you should never go full-Rick-Astley.
So this happened overnight...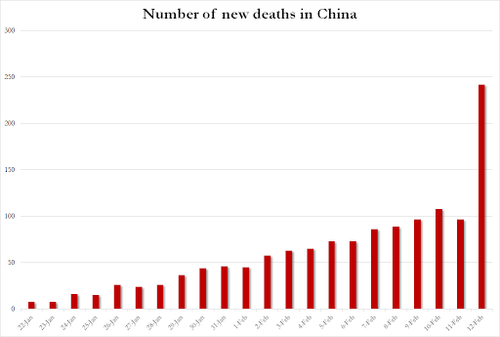 And while futures reacted (somewhat rationally to start with), the US open sparked yet another buying panic to erase all those losses... Until, that is, The Fed pooped in the punchbowl and announced a reduction in its daily liquidity bailouts...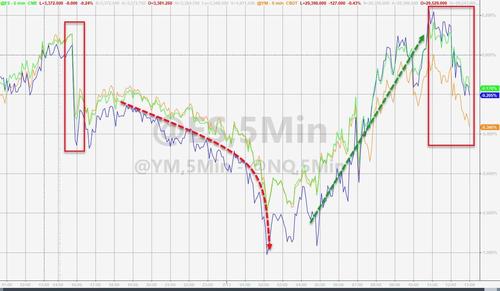 China ended lower overnight, closing before the American investor panic lifted everything else...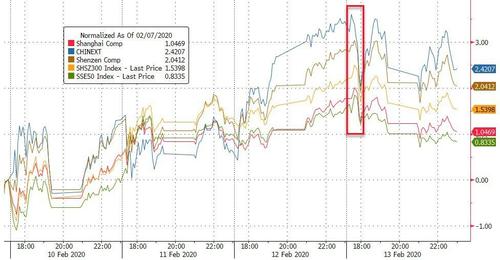 Source: Bloomberg
European markets closed very modestly lower thanks to a buying-panic starting around 630amET...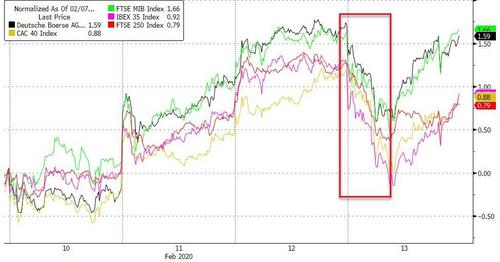 Source: Bloomberg
The Dow was actually the worst performer today, Small Caps best... but the shine was taken off the ramp as The Fed signaled a reduction in its repo liquidity bailout...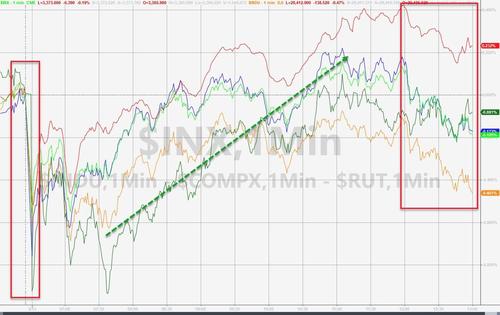 The S&P 500 is at its highest relative to the 200DMA ever...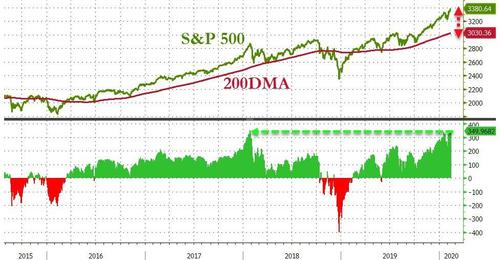 Source: Bloomberg
Today's price action was dominated by a bid for defensives with cyclicals lower...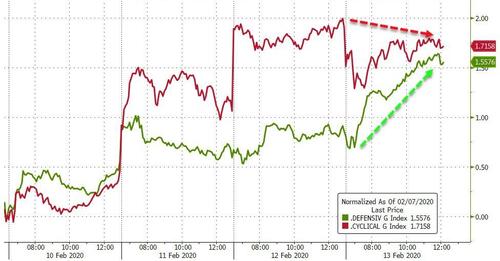 Source: Bloomberg
TSLA shares were down overnight after a major recall and news of a secondary offering... but that didn't last long as the machines BTFD with both hands and feet...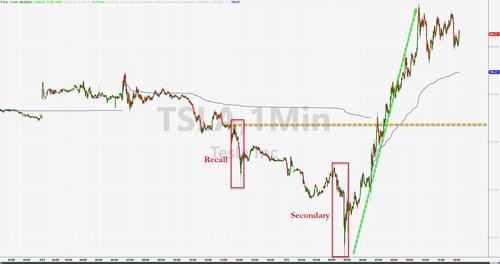 As Bloomberg notes, this is the fifth straight time the market has reacted positively to a Tesla stock offering, despite the near-term harm these sales can cause by diluting the value of existing shares.
AMZN was up and MSFT down after a judge ordered JEDI contract development halted...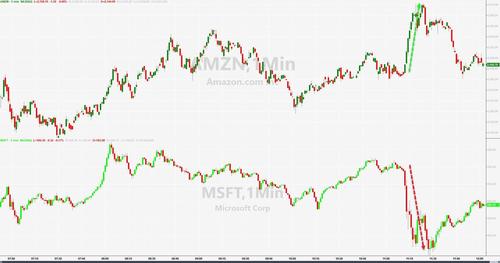 Credit spreads have compressed back to pre-Covid-19 levels but VIX remains higher...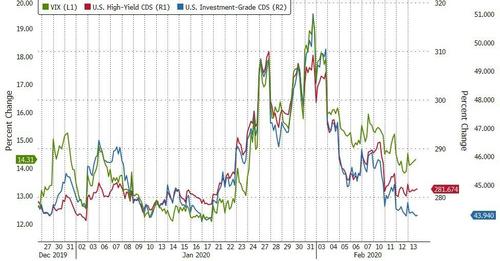 Source: Bloomberg
Treasury yields were lower on the day - despite the stock market buying-panic...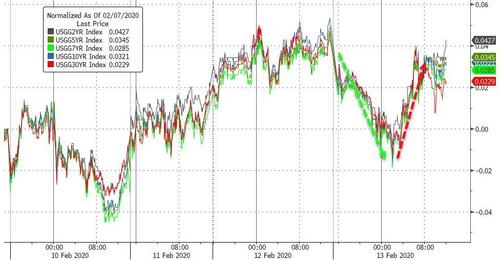 Source: Bloomberg
30Y Yields were down around 2bps after the 30Y auction went off at record low yields...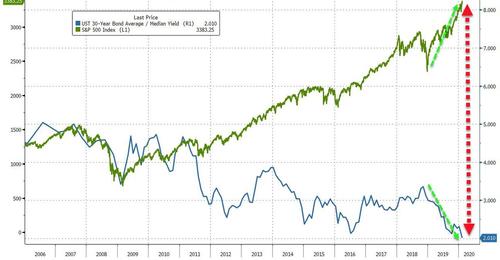 Source: Bloomberg
The yield curve flattened further today...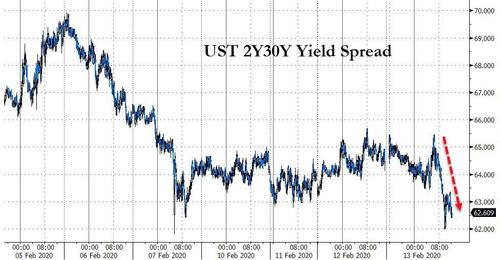 Source: Bloomberg
Meanwhile in Greece... 10Y GGB yields broke below 1.00% for the first time ever..!!!!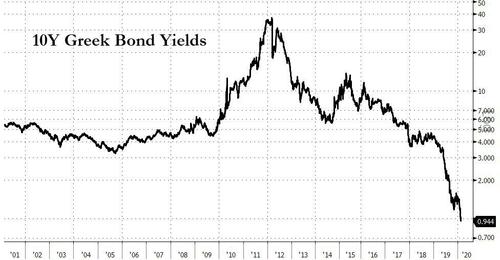 Source: Bloomberg
The Dollar was bid during the US session for the 9th straight day...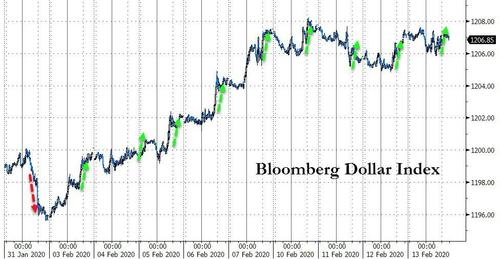 Source: Bloomberg
Yuan faded notably, totally decoupling from US stocks at the cash open...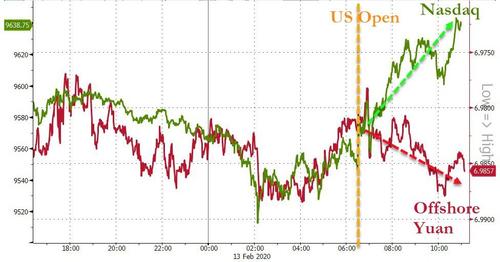 Source: Bloomberg
Cryptos had a wild ride today...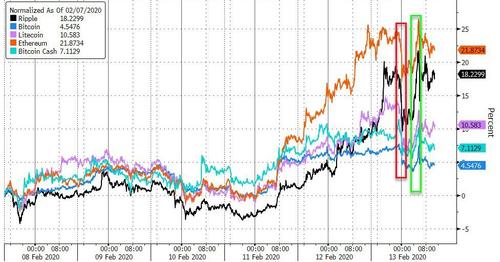 Source: Bloomberg
Bitcoin tagged $10,500 3 times in the last 36 hours...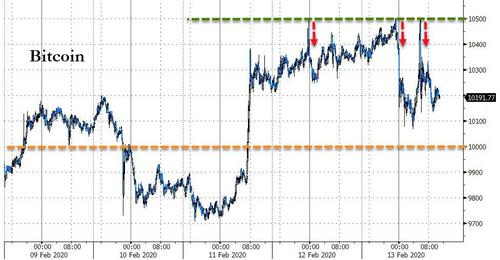 Source: Bloomberg
Is crypto bid as negative-yielding debt forces investors out of bonds?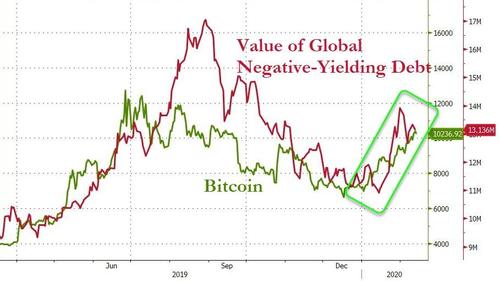 Source: Bloomberg
Copper managed gains today,. along with PMs as oil prices chopped around...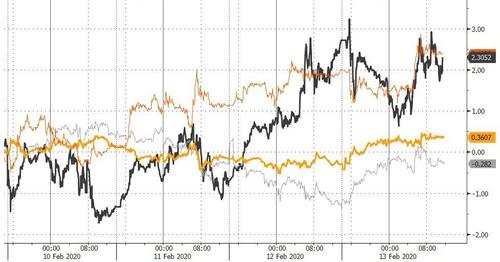 Source: Bloomberg
Gold prices held on to their China-death-surge gains...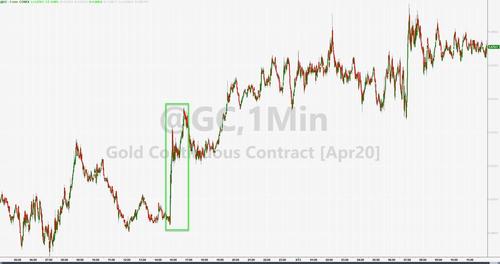 Copper bounced but hit resistance...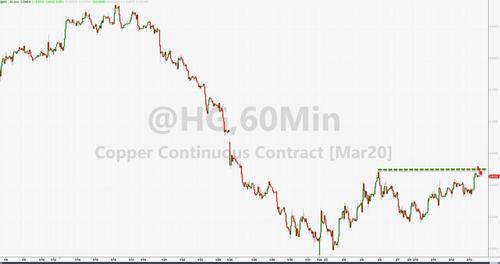 Finally, this just continues to blow our minds... When The Fed gushed emergency liquidity to paper over any anxiety cracks around Y2K, it created the same meltup as is occurring now... and did not end well...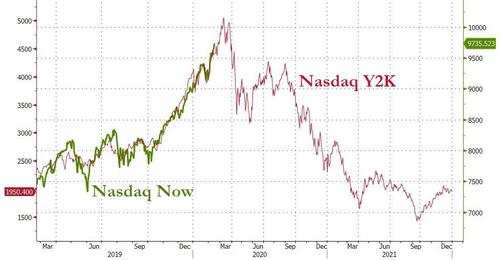 Source: Bloomberg
Looks like Nasdaq 10k is inevitable and then its down down down.