---
Mayor Of City With 6 Million People Next To Wuhan Warns Of "Significant Increase" In Coronavirus Cases This Weekend
One month into the worst viral pandemic in decades, China appears woefully unprepared to respond appropriately and decisively to a disease that has infected over 12,000 around the globe. This became obvious after several Chinese officials recently had media interview mishaps, in which their lack of knowledge about measures to contain the coronavirus were on full display, The Epoch Times reported.
On Jan. 29, the Beijing government sent a working team to Huanggang, a city with over 6.3 million people located just 30 miles east of the coronavirus epidemic in Wuhan in the Hubei province.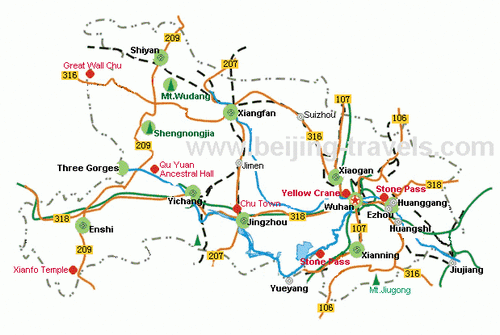 The team held a meeting with Tang Zhihong, chief of the city's health commission, and Chen Mingxing, director of the city's Center for Disease Control and Prevention (CDC). State broadcaster China Central Television (CCTV) accompanied the working team and recorded the meeting. When prompted with questions by the experts from Beijing, Tang couldn't answer.
In the CCTV video, the Beijing experts asked the current capacity of hospitals in the city. Tang kept silent. When pressed again, Tang answered: "We have an official who is in charge of this issue."
The experts asked what was the current number of confirmed cases in Huanggang. Tang first said it was "more than 200," but Chen chimed in and said: "118."
It quickly went downhill from there: the team also asked, "How many patients are being treated in the hospitals?" Both Tang and Chen didn't answer. This angered Chinese netizens, who commented on the news segment on social media.
The next day, the Huanggang government announced that Tang has been dismissed from her position.
Then, in response to the rising wave of public outrage, on January 30 the Huanggang government announced new lockdown measures.
According to the new rule, all roads in the Huanggang municipal area would be closed at midnight Jan. 31, with physical barriers and checkpoints. No vehicles can use the roads except "those for outbreak prevention and control, medical rescue, basic needs, and emergency rescue," while taxis will only be allowed for expectant mothers, patients of severe illness, with only a certain number of taxis are allocated to each neighborhood.
Unfortunately, these long-overdue measures are coming too late, especially in light of recent news that up to 5 million potential carriers had already left Wuhan before the city was put under quarantine.
This was confirmed by Hubei governor Wang, who said at a Jan. 29 press conference that the number of confirmed cases are quickly increasing in Huanggang and three other nearby cities—Xiaogang, Jingmen, and Xianning. He added that he was worried "Huanggang could become another Wuhan."
Echoing this dire warning, on Friday the mayor of Huanggang said that there will be a significant increase in confirmed novelcoronavirus infection cases on Saturday and Sunday in the city, as some 600-700k people returned from Wuhan to Huanggang before the Wuhan lockdown.
And at a Jan. 30 press conference, Zhang Wenhong, leader of the outbreak response team in Shanghai, said: "Based on the current situation, this coronavirus will spread more broadly. I'm responsible for my words here and I can tell you the estimation of overseas experts are correct," he said, without naming which experts he was referring to.
Chinese authorities only began updating the outbreak death toll since Jan. 22. But experts from the UK and Hong Kong have estimated that the true figure of infections could reach 250,000 people in Wuhan alone by Feb. 4.
All of this could have been prevented if it wasn't for China's notorious desire to preserve secrecy - as it did during the 2003 SARS epidemic - and avoid disclosing the facts of any adverse situation to avoid alarming the population.
The outbreak was first reported by Chinese authorities on Dec. 31, 2019, but the disease first emerged in the city of Wuhan in early December. It has since spread to all Chinese provinces and regions, as well as more than 20 countries around the world. And with over 12,000 confirmed infections as of Saturday morning, Liu Yingzi, director of the Hubei health commission, said on Jan. 29 that there were more than 170,000 medical staff working on the frontlines treating coronavirus patients.
Meanwhile, doctors from Hubei hospitals told state-run media that they lack the human resources to treat patients. Some of them have worked for more than 24 hours straight. On Jan. 22, state-run Jiangsu Television reported that an Wuhan doctor was infected with the coronavirus after treating patients for 11 days. He was under self-quarantine and told his family members that he had worked 26 hours straight, as there were too many patients at the hospital.
And then there's this, from SixthTone's David Paulk: "The 8 people detained in Wuhan for "spreading rumors" — who we wrote about in a Jan. 2 article that was censored — were doctors trying to raise the alarm about a new SARS-like virus." 
This is one of the more infuriating sentences I've written on Twitter:

The 8 people detained in Wuhan for "spreading rumors" — who we wrote about in a Jan. 2 article that was censored — were doctors trying to raise the alarm about a new SARS-like virus. https://t.co/CAb1Z6YMRU https://t.co/qleiKpWlMU

— David Paulk 波大卫 (@davidpaulk) January 31, 2020
We leave the last word to Zeng Guang, the chief scientist of epidemiology at China's CDC, who on Jan 29 made a rare candid admission about why Chinese officials cannot tell people the truth in an interview with the state-run tabloid Global Times: : "The officials need to think about the political angle and social stability in order to keep their positions," which is all one needs to know about any "facts" coming out of China.