---
"This Is A Mess" - Banks Stiff Citi After Mistaken $900 Million Payment
Though it's just a drop in the bucket compared to the biggest-ever fat finger error committed by the BoJ back in 2014, Citigroup mistakenly paid nearly $900MN to a group of fellow syndicate banks, and is now struggling to get the money back, according to Bloomberg and WSJ reports.
Though details on the mistake were scant, with Citigroup blaming a "clerical error" for the mistaken transfer, the report did reveal that the money was transferred to a group of banks who are currently engaged in a bitter dispute with struggling makeup giant Revlon. Now, some of the banks, apparently including UMB, are just starting to return the money, though some are dragging their feet.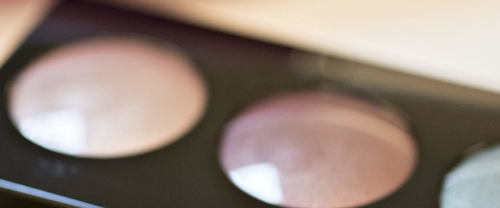 Somehow, the error is related to Citigroup's work as the lead agent on a syndicated term loan which has created serious problems for lenders in recent months as competition from the likes of "fake billionaire" Kylie Jenner and established rival Estee Lauder bite into revenues.
Though the source of the funds is unclear, BBG says it didn't come from Revlon, which means that this "clerical error" has apparently blown a $900 million hole in Citi's balance sheet.
The dispute over the money has injected even more acrimony into a legal dispute between some of Revlon's lenders and the makeup company. Lenders are accusing Revlon management of "stealing the company away" by striking deals with other lenders to stave off bankruptcy earlier this year.
furthermore, sources say that UMB Bank, the plaintiff in Wednesday's lawsuit, is acting without basis as Citigroup never fully resigned from its role as term loan agent. this is already getting messy!

— alexander saeedy (@ajsaeedy) August 14, 2020
Here's more from BBG:
Along with the suit, UMB sent Revlon a notice of acceleration on the loans, claiming the company is operating under a default, the people said. Revlon said it would fight UMB's "meritless" lawsuit.
For what it's worth, Revlon - which narrowly escaped bankruptcy earlier this year - says its lenders are trying to squeeze blood from a stone in an "attempt to enrich themselves and hurt the company". And as we noted above, since Citigroup never resigned from its role as lead agent, there's a legal argument to be made that the other lenders are acting without standing in trying to get their money back.
"This group of lenders has repeatedly resorted to baseless accusations in an attempt to enrich themselves and hurt the company by blocking Revlon from exercising its contractual rights to secure the financing necessary to execute our turnaround strategy and navigate the Covid-19 crisis," Revlon said in an earlier statement.

Revlon, controlled by Ron Perelman's MacAndrews & Forbes, has struggled to remain relevant and stem falling sales amid competition from Estee Lauder Cos. and a host of smaller companies using social media to lure customers. Saddled with nearly $3 billion of debt, the retailer has been hit hard by the pandemic and is seeking to rework its borrowings.
The whole thing is just a mess. And it might be the first indication of how well this summer's crop of "virtual interns" performed.