---
Meta To Cut More Jobs As Soon As This Week
Meta Platforms Inc., the owner of Facebook and Instagram, is preparing to carry out another round of layoffs this week as part of its efforts to enhance organizational efficiency, according to Bloomberg. 
The upcoming job cut is part of cost-cutting measures known as "flattening," as per anonymous sources familiar with the matter. These insiders revealed that Meta had asked directors and vice presidents to compile lists of employees who could be terminated. This comes as the world's largest social networking company has experienced a decrease in advertising earnings and dialed back investments in the metaverse. 
The job cut, which could start as early as this week, will add to the November layoffs of approximately 13% of its workforce (equivalent to around 11,000 employees). Sources said the job cut would be ready before CEO Mark Zuckerberg goes on parental leave for his third child.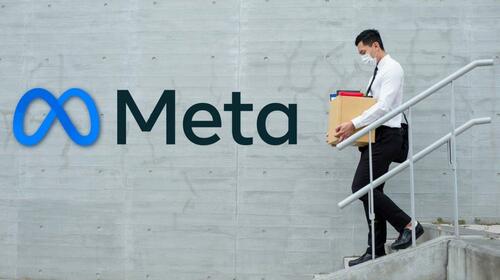 Zuckerberg has previously indicated 2023 will be a "year of efficiency." He told analysts in February he is focused on "cutting projects that aren't performing or may no longer be crucial" and plans on "removing layers of middle management to make decisions faster."
According to the Financial Times, Meta team leaders and project managers allegedly have trouble planning their workloads due to the lack of transparency regarding the imminent headcount reduction. 
As the prospect of new job cuts looms, workers at Meta have reportedly informed the Financial Times that no work is being completed.
"The year of efficiency is kicking off with a bunch of people getting paid to do nothing," another employee said, adding that day-to-day work "is a mess."
Headcount reduction at tech companies continues full steam ahead in 2023. Website job tracker Layoffs.fyi show 461 tech companies have slashed 125,677 jobs so far this year. 
Here are the some of the largest tech job cuts over the last several years.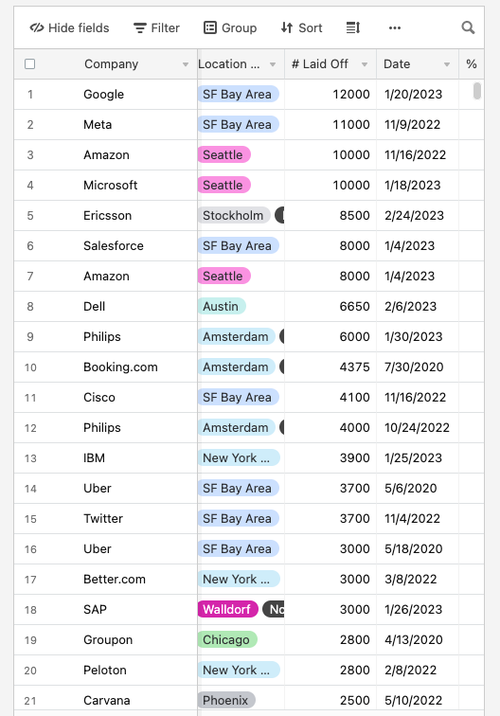 There's no slowdown in tech layoffs. 
Loading...