---
Michael 'Big Short' Burry Says He Will Stop Tweeting After SEC "Paid Us A Visit"
Just as he was cementing his reputation as one of America's most visible and credible market skeptics over the booming bull run in stocks, crypto, real estate etc, Michael Burry's warnings about elevated valuations, NFTs and the risks of Weimar-style hyperinflation (not to mention "out of touch" billionaire Bill Gates) have been abruptly removed from Twitter.
Why? Because apparently the infamous "the Big Short" investor's incendiary tweets have drawn the attention of federal regulators, according to him.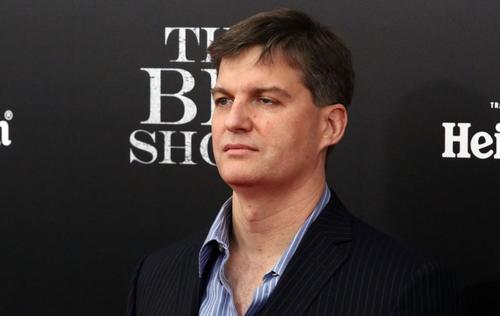 Burry posted an abrupt farewell on his twitter feed (where his following has recently swelled to hundreds of thousands of followers) claiming that the SEC had recently "paid us a visit." Before deleting practically all of his tweets, he shared a YouTube link to a song by the punk band Suicidal Tendencies. Though Burry is known for deleting individual tweets, he left his farewell message up for all to see.
Tweeting and getting in the news lately apparently has caused the SEC to pay us a visit. Lovely. #nomoretweetshttps://t.co/6t3v8Tc7LF

— Cassandra (@michaeljburry) March 18, 2021
While it's true that Burry (who runs Scion Asset Management, with an AUM just under $400M) said earlier this month that he would be taking "a break" from twitter, he seemed to have changed his mind. The SEC reportedly didn't return Business Insider's request for comment, so we have no insight into whether they confirmed or denied Burry's allegations.
In the tweet above, the investor claimed his tweets directly led to the visit. Assuming his claims are accurate, why would the SEC want to silence him?
Here's something to keep in mind, back in 2019, Burry shared a contrarian bull case for a floundering brick-and-mortar retailer called "Gamestop". More than a year later, that bull cases was seemingly repurposed by a YouTuber using the handle "RoaringKitty" in a series of videos. We all know what happened next.
Because of this, and his legendary bet against mortgage bonds chronicled in "the Big Short" (which rocketed Burry to fame; he was portrayed by Christian Bale in the movie adaptation which received even more accolades than the book), Burry has established a reputation as one of the most well-respected - and, more importantly, most credible - contrarian market analysts, a space occupied by few others. Notably, Elon Musk once agreed to a review process to prevent him from his reckless tweeting which has at times verged on market manipulation (according to some). Though it's not clear whether Burry's situation is comparable, we're certainly eager to learn more.