---
Michigan AG Apologizes After Passing Out Drunk At Football Game After "Eating 2 Bloody Marys"
Michigan's Attorney General apparently has "got some splainin' to do"...
That is, of course, only if you think passing out drunk at a football game on over the weekend is some kind of faux pas. For us, we say "what happens on the weekend, stays on the weekend". 
But that hasn't stopped Michigan Attorney General Dana Nessel from publicly apologizing after being caught on camera passed out in the stands, according to The Hill. 
Nessel wrote this week: "My staff has pleaded with me to hire a crisis-management PR firm for an incident that occurred on 10/30 at the UM/MSU football game. Instead, I thought I would just share the events which transpired that fateful day." 
She said on Facebook that she went to a tailgate party and - we swear we are not making this up - thought it was a good idea to "eat 2 Bloody Marys."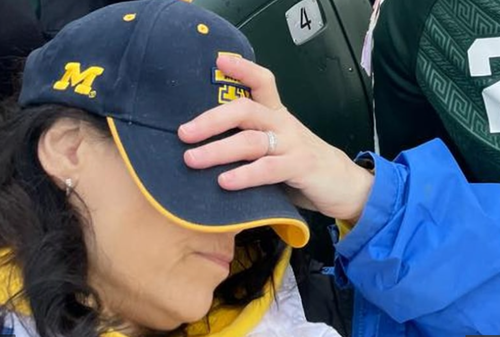 Nessel wrote on social media: "I thought it seemed like a good idea to eat 2 Bloody Mary's, since as long as you put enough vegetables in them, it's practically a salad. As it turned out, this was not a brilliant idea."
She then says she started to feel sick at the game and friends encouraged her to leave "so she wouldn't vomit on other fans". She exited in a wheelchair, the report says. 
Nessel wrote that her wife helped her through a "skull crushing hangover" the next day. 
We have to give credit where it's due, however: Nessel owned the "PR crisis". On her Facebook, she posted a photo of herself slumped over with her hat pulled over her face.
She concluded by saying: "From now on, I pledge never to drink on an empty stomach, and definitely never to have another Bloody Mary. Cause it's gonna take a while to get that taste out of my mouth. Sorry to all the people who have supported me for letting you down. I will try to do better."
Godspeed, Dana. Godspeed.