---
After Surge In Auto Thefts, Seattle Sues Hyundai And Kia For Failing To Install Anti-Theft Technology
The "blame everyone but the criminals" strategy being employed in most major U.S. cities - and contributing to the increase in crime while emboldening future criminals - doesn't show signs of stopping anytime soon. 
Case in point? The auto thefts in Seattle have gotten so bad that city attorneys in the liberal-run utopia are hilariously suing the manufacturers of Hyundai and Kia for failing to install anti-theft technology on their vehicles.
Talk about missing the point.
As Axios pointed out, auto thefts across the country have been on a surge over the last few years. In Seattle, Hyundai and Kia thefts were 620% higher than other auto brands. Perhaps this is what has motivated Seattle City Attorney Ann Davison to sue the manufacturers. 
Most thefts have taken place in Northgate, Capitol Hill, Central District and Beacon Hill, the report says. "The city is seeking unspecified damages and asking the car manufacturers to fix the problem," Axios wrote.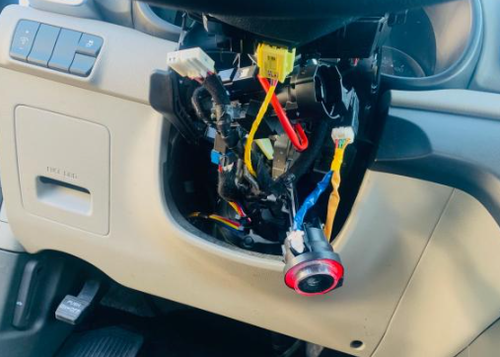 The suit claims that "Hyundai and Kia failed to use immobilizer technology that ensured car ignitions could not be started without their keys long after other carmakers had adopted the same technology". This made the two brands of vehicles "easier to steal", the report says.
It also blames YouTube videos that "showed how to steal car models simply by removing a plastic piece under the steering wheel and using a USB cord and turning it like a key". 
This, of course, takes the focus away from the rise in criminals attempting to get into property that isn't theirs to begin with. Perhaps someone should inform that the first thing someone needs to do to steal a car, is break and enter into property that isn't theirs. Maybe that'll help realign expectations before this suit is hastily thrown out of court. 
Hyundai rightfully dismissed the lawsuit as "improper and unnecessary", telling Axios that "Hyundai Motor America has made engine immobilizers standard on all vehicles produced as of November 2021." They also said that "Owners of past models can also bring their vehicles to a local Hyundai dealer for the purchase and installation of a customized security kit..."
And, of course, this is why we expect the exodus from cities like Seattle, and those of its ilk, to continue. 
Loading...