---
More Than Half Of New York's Restaurants Are In Danger Of Closing
By Erika Adams of Eater.com,
Across the country, restaurants have been decimated by the pandemic. But according to a new survey conducted by the New York State Restaurant Association, in partnership with the National Restaurant Association, New York restaurants are hurting more from the economic crisis in comparison to the industry nationwide.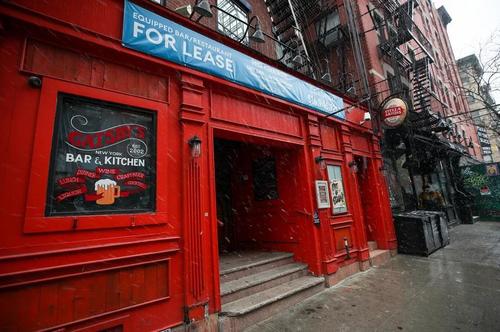 According to the survey — which polled 6,000 restaurant operators, including 238 in New York, over the last two weeks of November - 54 percent of NY restauranteurs say it is likely that they will close in the next six months if another federal relief package does not come through, compared to 37 percent nationwide.
Nearly 60 percent of NY operators say they are considering going into hibernation until the pandemic is over, compared to 36 percent nationwide.
The operating landscape has been extremely tough for NYC restaurateurs throughout the pandemic. Restaurants in the city are currently operating at 25 percent indoor capacity with a 10 p.m. nightly curfew, but Gov. Andrew Cuomo has warned that indoor dining could be completely banned starting next week.
Overall, the National Restaurant Association estimates that one in six restaurants across the country have already permanently shuttered due to the economic crisis amid the pandemic. If the estimate is accurate, that would mean that 8,333 restaurants, including 4,500 establishments in NYC, have permanently shut down so far, according to the New York State Restaurant Association. However, the true number of restaurant closures during the pandemic may not be fully known for years.