---
Musk's Refusal To Pay Twitter HQ Rent Adds To Goldman's Growing CRE Loan Delinquencies
Among all the property owners putting the screws to Goldman Sachs' commercial loans, you wouldn't expect Elon Musk to top the list, especially given Tesla's close working relationship with Goldman.
But business is business, it appears...
Among Goldman's "surge" in commercial real estate loan delinquencies in the first quarter was Elon Musk's refusal to pay rent at Twitter, FT reported this week. 
The report noted that the value of loans to CRE borrowers behind on their payments was up an astonishing 612% in the first quarter, to $840 million, according to reports filed by Goldman's licensed banking entity. 
The commercial real estate sector has been a powder keg waiting to implode since the end of Covid. Analysts have predicted that heading into the second half of this year, when portfolio/property marks are updated, a cascade of selling and deleveraging in the now barren commercial office space industry could be in store.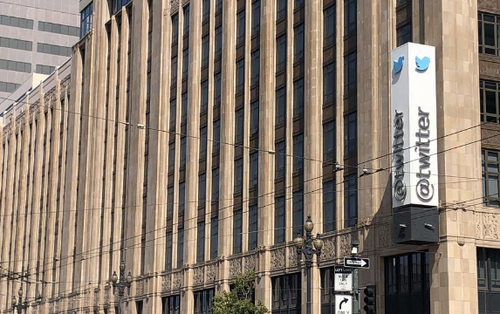 Banks other than Goldman are also warning about losses on such loans, and Goldman has "much less exposure" to CRE than its larger rivals, FT notes. Goldman had $8.4 billion in outstanding loans backed by CRE, whereas competitors like Wells Fargo and B of A had $91 billion and $60 billion, respectively. 
Twitter ceased paying its rent in November, the report says, and CEO Elon Musk has said he doesn't intend on restarting payments. Those payments would go to Columbia Property, a REIT that Goldman has lent $1.7 billion to, in a consortium with (of course) Deutsche Bank.
Christopher Kotowski, a banking analyst at Oppenheimer, downplayed Goldman's exposure to FT:  "Lending doesn't matter that much for Goldman."
But still, the report notes that more than 10% of Goldman's CRE loans, which account for 90% of its overall loans in its banking subsidiary, are in some type of delinquency. 
"We are embracing the bank model. We believe this will be an important source of future upside for the firm," Goldman had said back in 2020. The firm now has $1880 billion in bank loans outstanding, up from just $3 billion ten years ago. 
Goldman has said this year it intends on pulling back from its consumer business, called Marcus. The firm's total delinquent loans are $3.2 billion, or about 2% of its loans outstanding, FT concludes. 
Loading...