---
Nomura Explains Who Bought The F**king Dip (And Has A Warning)
Update (1300ET): In case you were wondering just who (or what) was BTFDing today, Nomura's Charlie McElligott can clear things up for those chasing the momo here.
Equities' move off the lows is largely a function of "Long / Positive Delta" expressions in the options space (as opposed to "wholesale" uptick in risk-appetite - although there is def some offense being played).

Primarly, index / etf downside hedge monetization (see below) and VIX upside CS monetization , in addition to some "offense" with upside prem spent, largely via Call Spreads.

Collecting premium from selling QQQ Puts equals positive deltas...
So, it's hedge unwinds, not optimism that is driving this and as McElligott warns, this may leave us open to pullback thereafter unless flows sustain.
And for now, we just can't break away from unch for Nasdaq (with The Dow still down pretty hard)...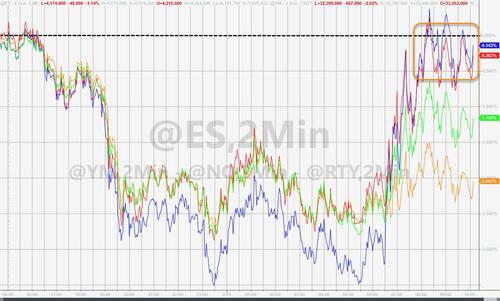 *  *  *
As we noted earlier, so, the so-called 'worst invasion since World War 2' is a buying opportunity?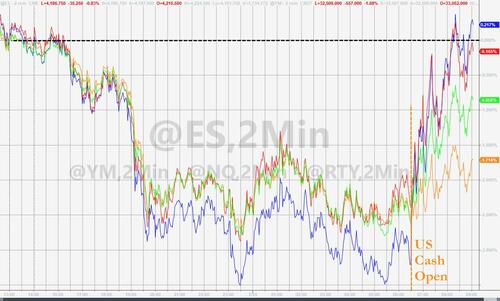 Rate-hike odds are sliding... and rate-cut expectations are rising...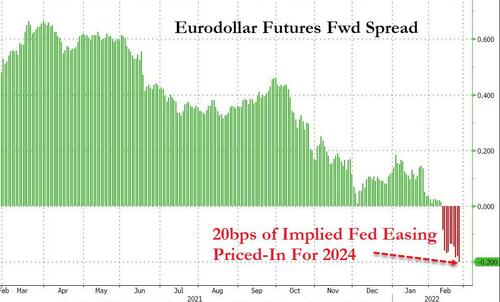 Is this the 'recession' trade being priced in already?
Loading...