---
Nasdaq Tumbles Into Red, Erases Vaccine Spike As 'Momo Meltdown' Continues
All major US equity indices spiked in the early hours overnight on the back of optimistic vaccine headlines from Russia. However, while Russell 2000 futures are holding gains up over 1%, Nasdaq has tumbled into the red as the last few days trend of momo/growth vs value rotation appears to be accelerating...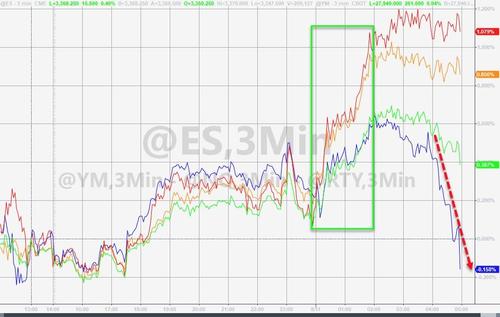 As a reminder, the last two days have seen the biggest plunge in momentum since the early June quant-quake...
Source: Bloomberg
As the reflation trade inflects as money supply falls for two straight weeks...
Source: Bloomberg
...and momentum vs value flips...
Source: Bloomberg
The biggest two day rotation since the June collapse...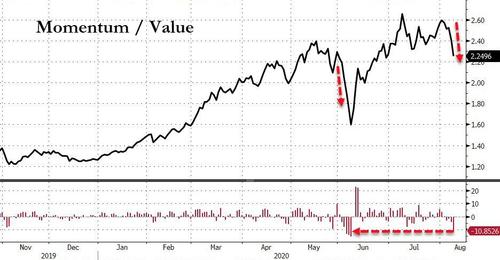 Source: Bloomberg
Cyclicals also dominated defensives...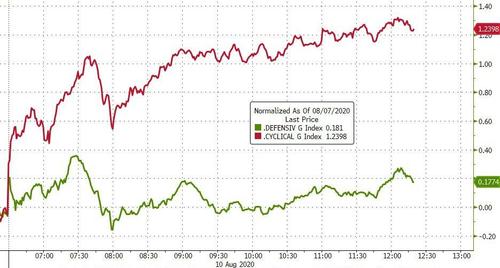 Source: Bloomberg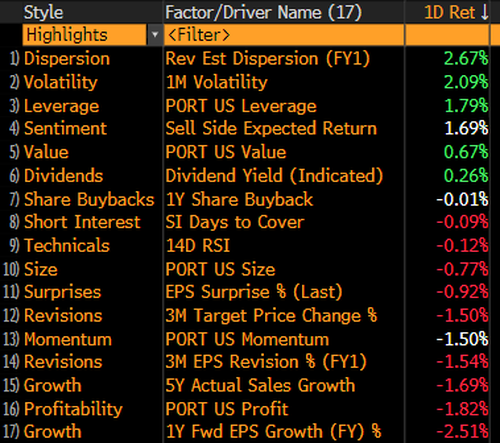 Source: Bloomberg
If this is truly accelerating then that could begin to impact the mega-tech stocks driving the entire market, then look out below.