---
Neuberger Portfolio Manager Benjamin Segal Is Retiring To Teach High School Math
International equity portfolio manager Benjamin Segal from Neuberger Berman is officially leaving the industry to teach high school math.
Segal spent two decades at the firm and will leave at the end of June, according to Bloomberg, who cited regulatory filings. His replacement will be Elias Cohen, who had been one of his co-portfolio managers. The two have worked together "closely" for years. 
The 51 year old said that he has no previous plans to touch but that he planned to go back to school and get a Master's in teaching. He says he'll work as a student teacher before going solo.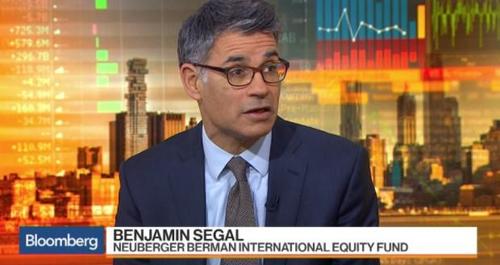 "I had a math teacher in high school who made a deep impression on me. Of I can have a similar impression on a few kids over the next 20 years, I will look back on that with a level of pride and satisfaction," he said.
Segal, who is originally from the U.K., joined the firm in 1999 and currently co-manages its $1.8 billion Neuberger Berman International Equity Fund. The fund has posted an annual return of 11% over the last five year. "He also co-manages the Neuberger Berman International Select Fund, which has about $154 million of assets and an average annual return of 12% during the past five years," Bloomberg reports. 
He says he is certain his clients will be in good hands after his move. "I couldn't do this without the support of my team," he said. He also said his wife and three children have been supporting of his decision, stating: "They're very supportive as long as I don't show up in any of their classrooms."
Godspeed, Ben.