---
Led By "Fat Activists", New York Considering Bill To Ban Weight Discrimination
As if being overweight wasn't already enough of a virtue in the United States nowadays, New York will soon be looking to approve a bill that would ban "weight discrimination in hiring and housing".
Victoria Abraham, referred to multiple times as a "fat activist" by the New York Times, who reported the story, says her cause isn't to lose weight - but rather to make sure people don't get the wrong perception about fat people.
A proponent for the legislation, she told the Times: "There is a perception that you're lazy or unable to do the work. People don't even realize that they have that bias."
She said she proudly displays her body on her LinkedIn profile, so "prospective employers know whom they are considering hiring."
The bill will add weight to the list of protected groups, which also includes race, gender, religion and disability, the report notes, stating that obesity rates are up over the last 2 decades and accelerated during lockdowns, when people were forced to stay home. More than 40% of Americans are obese, the Times writes.
We have to ask, though: if that number breaches 50%, can't obese people no longer be considered a minority? We digress.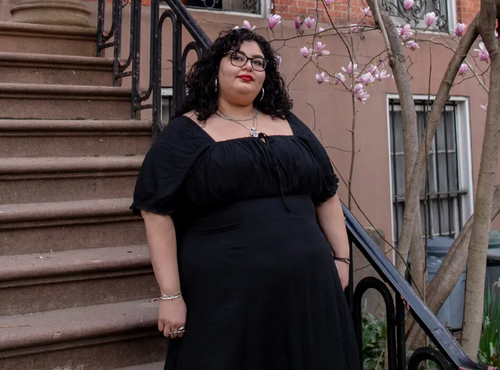 Abraham testified on behalf of the bill, which could be approved as soon as May. "We should never treat people differently because of their weight," Mayor Eric Adams, who famously lost 35 pounds on a plant based diet (and wrote a book about it), said about the bill.
"Even when I was heavier, I was still a good-looking guy," the Mayor joked last week. 
While the nation continues its incessant and never-ending fight against all types of discrimination - gender, race, sex, etc. - weight has now been added to the discussion. Michigan and Washington State already have similar bills enacted and New Jersey and Massachusetts are considering it. 
The councilman sponsoring the bill, Shaun Abreu, said he gained 40 pounds during the pandemic and "noticed a change in how people treated him".
"What you look like should not impact your ability to get a job. We should embrace body positivity and inclusion. It's so important for people to feel comfortable," he told the Times. 
Not everyone is sold on the idea, however. Kathryn S. Wylde, president of the Partnership for New York City, said: "This is another mandate where enforcement will be primarily through litigation, which imposes a burden on employers, regulators and the courts."
Joseph Borelli, the City Council's minority leader and a Republican who has documented his weight loss online, said it would "empower people to sue anyone and everything."
He concluded: "I'm overweight, but I'm not a victim. No one should feel bad for me except for my struggling shirt buttons."
so... if you don't hire fat people you are automatically sued? https://t.co/VPcKx8bxgH

— zerohedge (@zerohedge) April 6, 2023
Loading...