---
NHTSA Investigates 416,000 Teslas Over 'Phantom Braking' Dangers On Highways
The National Highway Traffic Safety Administration (NHTSA) is laying down the hammer on Tesla, Inc. The agency is opening a formal investigation into 416,000 Model 3 and Model Y vehicles over reports of unexpected brake activation at high speeds when driver-assistance system Autopilot is engaged. 
NHTSA said the investigation is being opened after it received 354 complaints about "rapid deceleration can occur without warning, at random, and often repeatedly in a single drive cycle." No crashes or injuries have stemmed from the braking issue. 
Earlier this month, we noted the NHTSA reviewed complaints from drivers about 'phantom braking' on highways resulting in near-collisions.
One unidentified 2021 Tesla Model 3 driver in Madison, Wisconsin, complained about his unexpected braking incident on a major highway last month. "I was driving north on Wisconsin route 14 at about 60 mph in my Tesla model 3 using the cruise control," the driver said, adding that the sudden braking almost sparked an accident. 
An unidentified 2021 Tesla Model Y driver in Texas had a similar experience. 
"When driving on a two-lane road and approaching an oncoming 18 wheeler the cruise control consistently slams on the brakes and I am concerned about the well-being of my 5- and 4- year-old in the back seat," the driver said. "It whips them forward. I am also concerned about cars following me and getting rear-ended with the force it is applying this phantom braking."
The issue occurs when the car's advanced driving assistance system (ADAS) registers a false positive and believes it should quickly hit the emergency brakes, which can then cause safety hazards for other drivers, especially if it takes place on crowded highways. Here's a summary of NHTSA's new probe focused on phantom braking.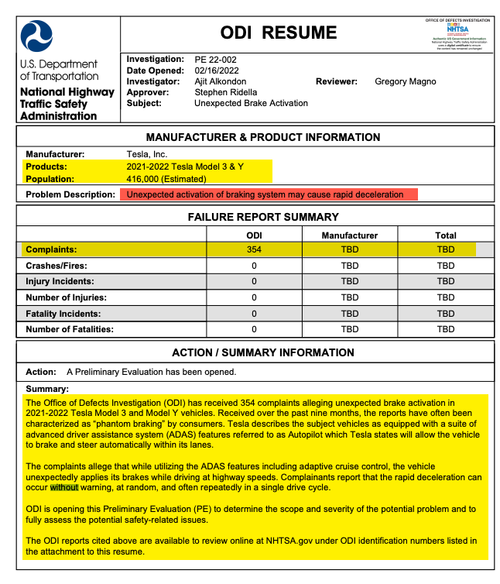 According to The Verge, the issue is "most closely associated with Tesla's SAE Level 2 ADAS systems, Autopilot and Full Self-Driving Beta".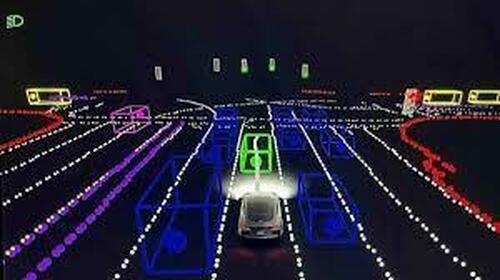 The latest probe comes after what can only be described as a tsunami of vehicle recalls over the last six months:
"Tesla recall" appearing in news stories has accelerated in recent quarters as the NHTSA cracks down on the automaker. 

The trend was confirmed on Google, reaching new decade highs this month.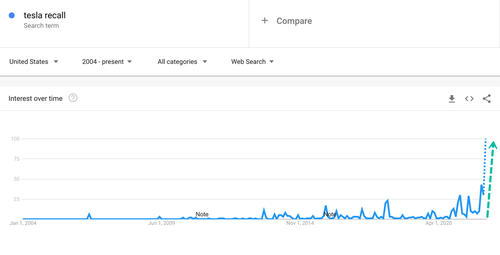 Perhaps the NHTSA  is getting more serious about quality control issues and Autopilot woes of Teslas after years of sitting on the sidelines.