---
Nomura Has "No Intention" Of Hiring Credit Suisse Formers, As Laid Off Employees Search For New Jobs
When Lehman Brothers collapsed, Nomura was one firm that "snapped up" thousands of its former employees. But now that the same opportunity is presenting itself with Credit Suisse, the firm is being more cautious about opening its doors to new "talent", according to Bloomberg. 
Nomura said that any additions to its staff will be on a "case by case" basis and that the firm has "no intention" of buying any of Credit Suisse's assets. It's not trying to "systematically" take on any of Credit Suisse's staff, though the firm acknowledges it may eventually wind up with some formers. 
"We're not going to suddenly hire, you know, 30 people because they happen to become available out of a one-off event. Our plans have not changed as a result of Credit Suisse," Christopher Willcox, head of Nomura's wholesale business, told Bloomberg. 
Willcox added: "Sometimes events like this look like they present you a huge opportunity, but there's a risk when you do that. You then end up doing something quickly because it's as a consequence of reacting to events."
"Our agenda is organically building our capabilities," he added. "In some ways in these situations, there's a sort of tendency for people to look to, you know, shark-like behavior in terms of plundering the corpse of some of a firm where something's gone wrong. I think that's not the right way to think about this. I think about this as a very sad event." 
Recall, just days ago we wrote that Credit Suisse employees were flooding headhunters, looking for new jobs. "Anxious Credit Suisse staff" created a flood of calls as they looked for new job with one firm in Singapore claiming it took in questions from 30 private bankers from Credit Suisse on Monday last week alone. 
Another firm, focused just on managing director hires, said it has received similar interest since last Friday. 
The bank has about 5,500 employees in London, leading one job search firm to be receiving calls all throughout last week, especially from bankers in the equities division, where there's the most overlap with new parent company UBS. 
Michael Nelson, managing director at recruitment firm Quest Group in New York, said: "If they aren't going to CSFB they will have to be emigrated into UBS fixed-income, which is a much smaller business than Credit Suisse. My guess is they will dismiss them and turn them out onto the street."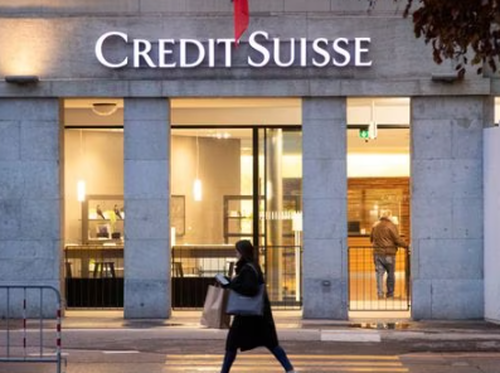 Loading...