---
Premium
Nomura: What Is The Largest Market Disconnect Right Now?
The S&P 500 has broken above (and is holding for now) its 200-day moving-average, with the Maginot Line of 4,000 seeming like a magnet.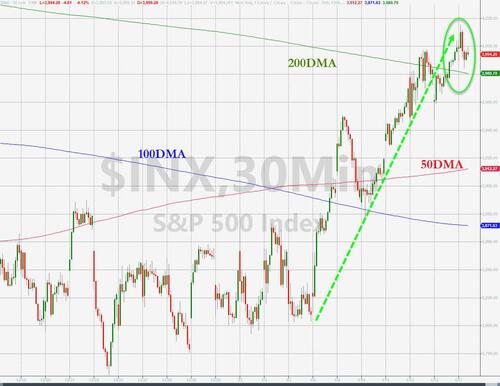 But, while stocks are soaring 'hopefully', bond yields are declining 'pessimistically' and the yield curve is inverting 'depressionarily' (if that's a word)... and that, as Nomura's Charlie McElligott highlights is the largest market disconnect right now.
Loading...