---
Premium
Nomura: Why US Equities Are An Untradeable Mess Right Now...
While the combination of a hotter than expected payrolls print, a hotter than expected CPI print, and a hotter than expected retail sales print may have sent the rates-market's expectations of The Fed's trajectory soaring hawkishly higher...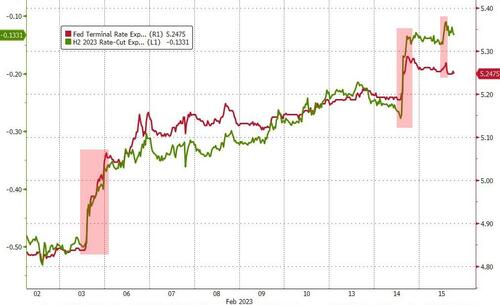 ...US equity markets have been - in one veteran trader's words - "an utter shitshow of instant trends and trend-reversals"... with The Dow basically unchanged despite multiple major swings intraday...
Loading...