---
Nvidia Slips As Japanese Chipmaking Export Controls Slated To Take Effect
U.S. chipmakers are sure to be on watch today after a decision by Japan to join the United States and the Netherlands in restricting exports of chipmaking gear to China, multiple sources reported this week.
Names like Nvidia, Advanced Micro Devices, Intel, Marvell Technology, Micron Technology, Qualcomm, Broadcom, ON Semiconductor, Lam Research, Applied Materials and KLA Corp will continue to be in focus over the new rules, Bloomberg wrote Wednesday morning in a wrap up. 
Nvidia, which is almost 3x its 52 week low of $108 and is almost up 2x year to date alone, was down about 1.5% in premarket trading on Wednesday while investors weighed the potential impact from the new export controls. 
Last Friday Japan announced that it "would tighten exports of 23 types of advanced semiconductor manufacturing equipment," according to CNN. The new rules are slated to take effect this July. 
The decision by Japan comes as a "major win" for the U.S., Reuters had reported last week. It follows the U.S.'s "sweeping restrictions" to access to chipmaking technology that it had put into place in order to stifle China's technological and military plans.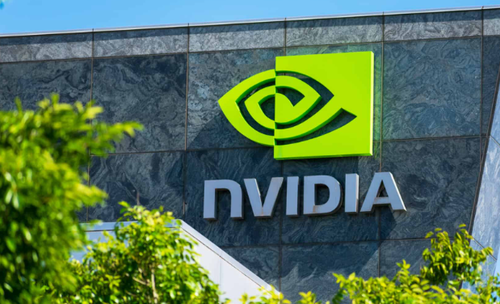 Japan's minister of economy, trade and industry, Yasutoshi Nishimura, noted last week that the ministry would implement stricter procedures when exporting to about 160 destinations, including China. 
Nishimura said last week: "We will fulfill our responsibilities in the international community as a technology-owning country and contribute to maintaining international peace and security." 
Mao Ning, a Chinese foreign ministry spokesperson, spoke out against the move last week, stating: "Politicising, instrumentalising and weaponising economic and technological issues, and artificially disrupting the stability of global production and supply chains will only harm others and harm themselves."
Stew Randall, who tracks China's chip sector at Shanghai-based consultancy Intralink, told Reuters that Chinese companies "will lose access to more products from Japanese companies that produce chipmaking equipment. Chinese fabs (chip plants) are mostly focused on mature nodes by now, which this isn't supposed to effect, but we'll have to see how this plays out."
"We will continue to comply with any rules and work to maximize our results within them," a spokesperson for Japan's Nikon, widely expected to be hit by the restrictions, said last week. 
Loading...