---
Texas Drops Citi From Huge Muni Transaction Over Gun Policy
Texas has punted Citigroup from the syndicate that's set to manage the Lone Star state's largest-ever municipal bond offering, saying the bank's policies for gun retailers discriminate against the firearms industry, Bloomberg has reported.   
On Thursday, the Texas Natural Gas Securitization Finance Corp. board reconstituted the lineup of banks that will handle the $3.4 billion offering, jettisoning Citi from a list that was first made in May 2022.   
The move comes in the wake of last month's determination by Texas Attorney General Ken Paxton that Citi's retailer rules violate a 2021 Texas law that bars the state from contracting with companies that impose anti-gun policies.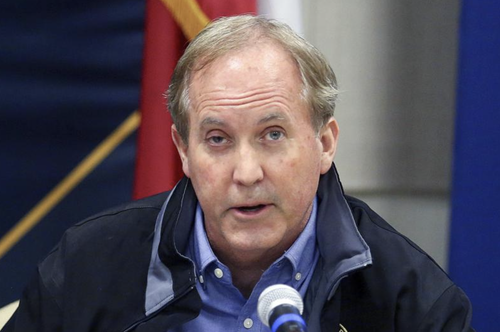 "It has been determined that Citigroup has a policy that discriminates against a firearm entity or firearm trade association," wrote the Texas attorney-general office's Leslie Brock at the time. "Therefore, until further notice, we will not approve any public security issued on or after today's date in which Citigroup purchases or underwrites the public security." 
Following the Feb. 2018 mass shooting at Stoneman Douglas High School in Parkland, Florida, Citibank announced that it would prohibit affiliated retailers from:
Selling so-called "high-capacity" magazines
Selling firearms to people under age 21
Selling bump stocks
Selling guns to people who haven't passed a background check 
Citi paused its Texas work after the gun-discrimination law's passage, but then resumed it two months later, and subsequently managed various transactions, including a billion-dollar DFW airport offering.
Now, however, Citi will now sit on the sidelines of a $3.4 billion offering that will help cover the cost of bailing out natural gas utilities that were hammered by the Feb. 2021's infamous Winter Storm Uri. The financing of that burden will help spread the cost over decades.     
The National Shooting Sports Foundation pushed for the passage of the Texas gun discrimination law, and questioned Citi's continued business with the state. 
Last month, spokesman Mark Oliva told Bloomberg the group was "extremely gratified" that Texas will enforce the law which "refuses the ability of 'woke' banks to profit from Texan's tax dollars while at the same time using those profits to pursue policies that deny Texans their Constitutional rights." 
Don't mess with guns or oil if you want to do business with the Texas government: In October, Texas boot UBS Group from the same deal after saying it effectively "boycotts" fossil fuels.   
Loading...