---
Park Hotels Makes "Difficult" Decision To Stop Paying San Fran CMBS Loan, Citing "Concerns Over Street Conditions"
Park Hotels & Resorts Inc. announced Monday that it ceased making payments on a $725 million CMBS loan which is scheduled to mature in November 2023. The loan is secured by two of its San Francisco hotels that it plans to remove from its portfolio.
The hotels in focus are the 1,921-room Hilton San Francisco Union Square and the 1,024-room Parc 55 San Francisco. 
"The Company intends to work in good faith with the loan's servicers to determine the most effective path forward, which is expected to result in ultimate removal of these hotels from its portfolio," Park wrote in a statement.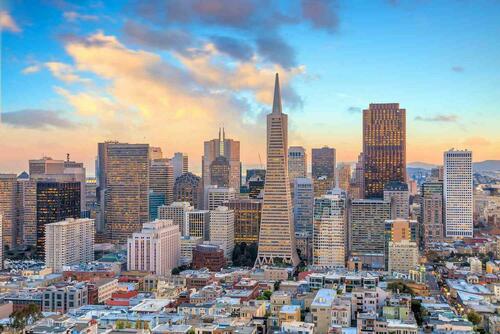 You won't be shocked by Park CEO Thomas Baltimore's statement on why it's a "necessary decision to stop debt service payments on our San Francisco CMBS loan": 
"After much thought and consideration, we believe it is in the best interest for Park's stockholders to materially reduce our current exposure to the San Francisco market. Now more than ever, we believe San Francisco's path to recovery remains clouded and elongated by major challenges – both old and new: record high office vacancy; concerns over street conditions; lower return to office than peer cities; and a weaker than expected citywide convention calendar through 2027 that will negatively impact business and leisure demand and will likely significantly reduce compression in the city for the foreseeable future."
Baltimore said removing the two hotels will "substantially improve our balance sheet and operating metrics." 
And there it is, a large real estate investment trust focused on hotel properties, with over 29,000 rooms in prime U.S. markets, abandoning San Francisco.
Park's announcement comes days after San Francisco's Mayor, London Breed, makes major U-Turn to fund police after an explosion in crime has forced companies to leave the crime-ridden town.  
Well done, Democrats. You've effectively transformed a once-thriving city into a hellhole. 
Loading...