---
Patient In AstraZeneca COVID-19 Vaccine Trial Dies
Update (1340ET): AZ has just revealed that the patient who died received a placebo, not the actual vaccine.
AZN rebounded sharply on the claim.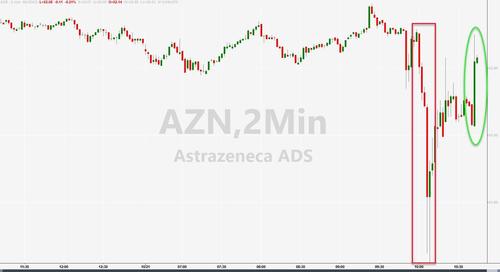 The Federal University of Sao Paulo, which is helping coordinate late-stage trials in Brazil, separately said that the volunteer was Brazilian, according to Reuters.
Participants in the US AZ clinical trials stlll haven't taken their second dose since the proceedings have been _
* * *
In what appears to be the worst news yet conerning any of the leading COVID-19 vaccine candidates, a patient enrolled in the trial for AstraZeneca's COVID-19 vaccine candidate (which it's working on with Oxford) has died.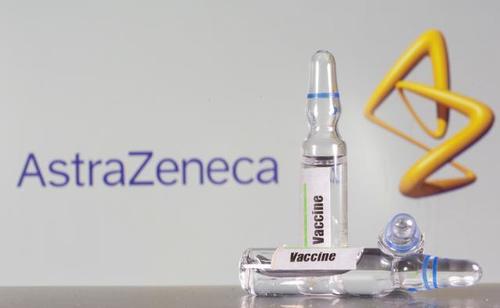 Brazilian health authority Anvisa announced Wednesday that one of the volunteers who was participating in the study had died. The news sent the company's ADRs to their lowest level since April, per Reuters.
AstraZeneca's massive globe-spanning trial was put on mandatory hiatus back in September after two participants were sickened in the company's trial in the UK, prompting authorities to close it down briefly.
However, the FDA refused to restart the trial in the US, citing vague safety-related criteria. We now await more information from AZ.