---
Patriots QB Cam Newton Tests Positive; India Becomes 3rd Country To Top 100k COVID-19 Deaths: Live Updates
Summary:
Cam Newton tests positive
India tops 100k deaths
Global cases near 35 million
* * *
Once again, Saturday's biggest COVID-19-related story is the ongoing White House outbreak. Already this morning, Sen. Ron Johnson became the 24th person to test positive. Meanwhile Fla. Sen. Rick Scott and former NJ Gov. Chris Christie have both "misspoke" during appearances on cable news, saying they were "positive" when they actually meant "negative". Though shortly after, Christie turned around and confirmed that he did, in fact, test positive.
Meanwhile, as Trump's doctors insist the president is doing "very well" and that his fever has disappeared, ESPN just reported that Patriots QB Cam Newton has tested positive for the virus, and won't be playing in Sunday's game against the Chiefs.
New England Patriots quarterback Cam Newton has tested positive for the coronavirus and is out for Sunday's game against the Kansas City Chiefs, league sources tell ESPN's Adam Schefter and Field Yates.

"Late last night, we received notice that a Patriots player tested positive for COVID-19. The player immediately entered self-quarantine," the Patriots said in a statement Saturday. "Several additional players, coaches and staff who have been in close contact with the player received point of care tests this morning and all were negative for COVID-19."

Veteran Brian Hoyer has served as the Patriots' No. 2 quarterback through the first three weeks of the season, and 2019 fourth-round draft choice Jarrett Stidham has been third on the depth chart.

The Patriots were scheduled to depart for Kansas City on Saturday afternoon, but plans are now on standby as the club awaits more test results and guidance from the NFL, sources tell Schefter.
Barstool Sports founder Dave Portnoy, one of the world's most infamous Patriot's fans, declared in response that COVID-19 has gone too far, and needs to chill out.
Emergency Press Conference - Covid Just Went Too Far pic.twitter.com/7UlBb3Ek9H

— Dave Portnoy (@stoolpresidente) October 3, 2020
Globally, the number of confirmed COVID-19 cases has climbed to 34,683,124 as of noon on Saturday in New York, while the global death toll has climbed to 1,029,667. New York Gov Cuomo offered some harsh new warnings last night, though neither he nor NYC Mayor Bill de Blasio have offered any new information on the state's resurgent COVID-19 numbers. Nearby New Jersey has also seen its transmission rate climb to the highest level in months.
The biggest international story outside the US comes from India, where the death toll passed 100,000, making India the 3rd country to pass the confirmed 100k death mark.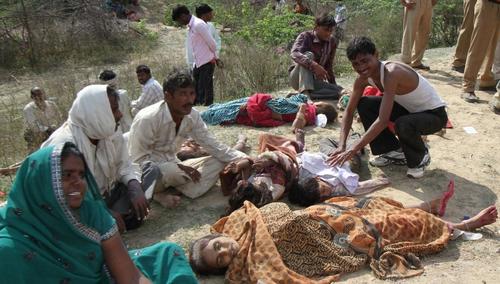 India's death toll from the novel coronavirus topped 100,000 on Saturday, making India only the third country in the world to reach that depressing milestone after the US and Brazil.
As its economy reopens, India's outbreak shows no signs of slowing. Total deaths rose to 100,842, the health ministry said, after the country reported another 1,069 new deaths, while the tally of infections climbed to 6.47 million after a daily increase of 79,476 new cases. India now has the highest rate of daily increase in infections in the world. The country just reported another 1,069.