---
PayPal Pukes, Google Gains, Crypto Crokes, Dollar Dumps
Sigh... another day, and yet another ugly macro data point, as ADP employment data crashed most since the COVID lockdown crisis in 2020. That print stole the jam out of the market's Alphabet-driven overnight donut.
However, once European markets closed, the bid resumed, lifting The Dow, S&P, and Nasdaq into the green. S&P 500 closed up 1%, best of the bunch, as Small Caps remained ugly, down 1% on the day)...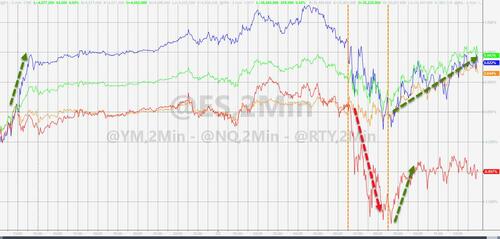 Dow and S&P gapped open above their 100DMAs and spent the morning battling to cling on to it. Once Europe closed, The Dow extended above its 50DMA and S&P built on its gains above the 100DMA...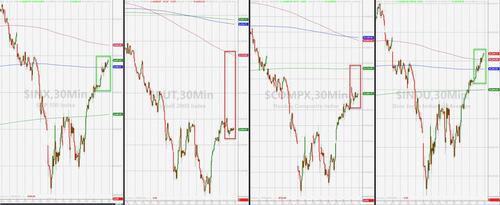 However, the big stories of the day were in two stocks.
Alphabet exploded almost 10% higher today after blockbuster earnings, making new record intraday highs...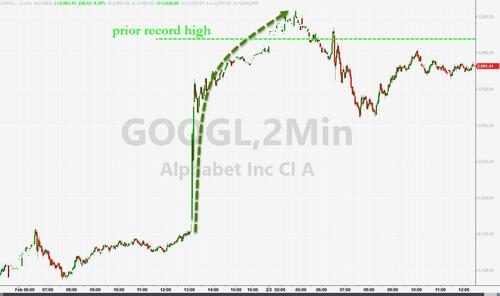 And Paypal puked hard today (down 25%), with a notable absence of dip-buyers...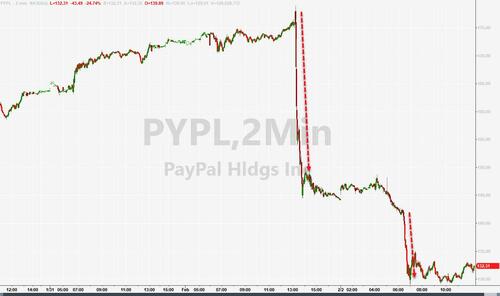 Its biggest volume day ever and worst day on record (back to its lowest since May 2020)...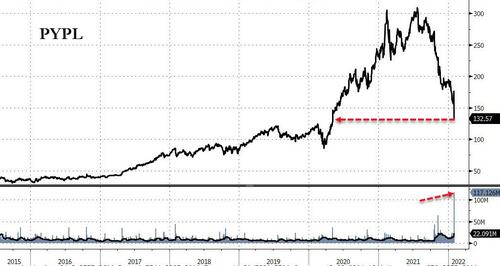 Source: Bloomberg
Treasury yields were all very modestly lower on the day with the belly outperforming (7Y -2bps, 2Y & 30Y unch). 2Y is still lower on the week but the rest of the curve is now basically flat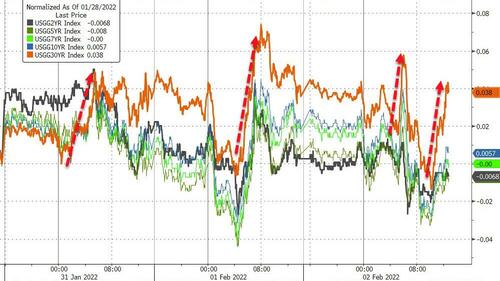 Source: Bloomberg
30Y Yields were all over the pace today (within an interesting post-FOMC range) but closed back at pre-Fed levels...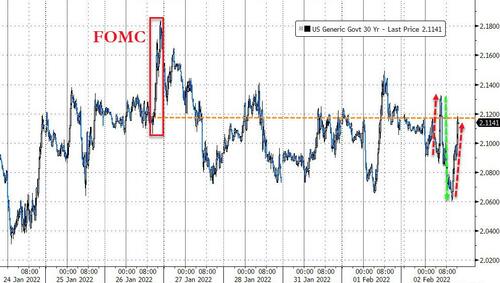 Source: Bloomberg
Interestingly, the odds of a 50bps hike in March are fading (back at around 13% from 30%). December is still pricing a 75% chance of 5 rate-hikes this year...
Source: Bloomberg
The dollar was dumped for 3rd straight day, erasing the post-FOMC spike and back to unchanged on the year...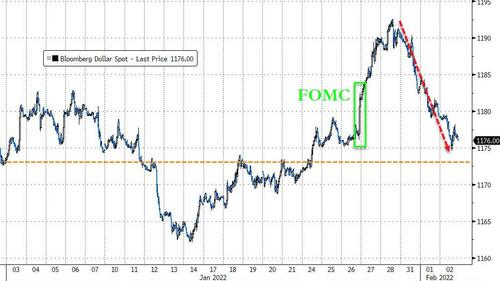 Source: Bloomberg
Crypto was slammed today with bitcoin back below $38k...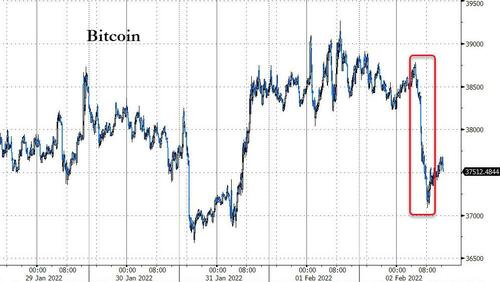 Source: Bloomberg
Oil prices pumped and dumped.. and then re-pumped to get back to prefectly unchanged on the day...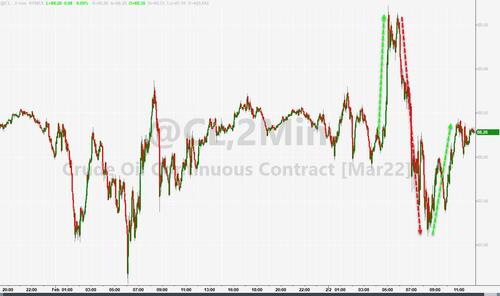 NatGas surged 14% higher today to its highest since Nov 2021...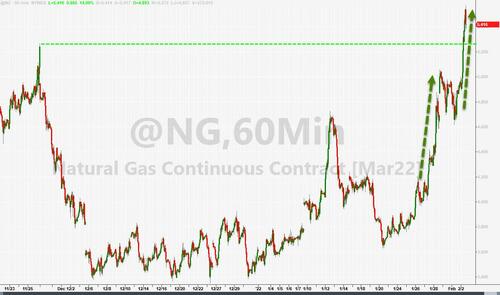 Gold managed to extend gains above $1800...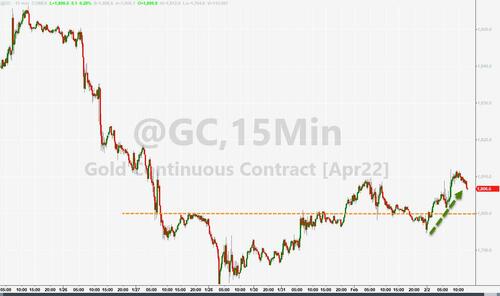 Finally, we note that the Nasdaq has surged relative to Small Caps (to the strongest since Oct 2020) as real yields have soared higher...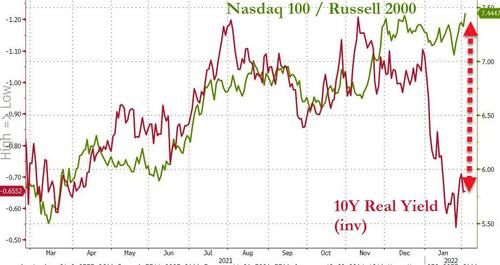 Source: Bloomberg
Something's gotta give.