---
"Peak" SPAC: Playboy Enterprises Considering Going Public Through Blank Check Company
Just because Playboy magazine no longer exists shouldn't mean that the company shouldn't have access to tap the capital markets in what is becoming the trendiest way on Wall Street: a SPAC.
Playboy Enterprises could be the next company to go public through a blank check company as the company looks to shift its model away from its magazine and onto sexual wellness products, spirits and cannabis, according to the Post.
The deal would come nine years after Hugh Hefner and Rizvi Traverse Management took the company private for $207 million. Hefner died in 2017 and his mansion in LA was divided into parcels of land. His son, Cooper, exited the business last year.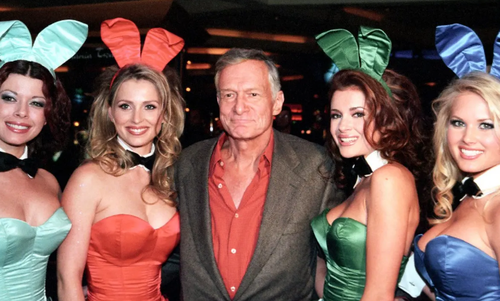 The leading SPAC candidate appears to be Mountain Crest, which has raised about $50 million and is led by Dr. Suying Liu, who is head corporate strategist at Hudson Capital, which is based in Beijing.
The company's CEO, Ben Kohn, said Playboy would stop producing its iconic magazine in March of this year. Playboy remains a "media company" and has a website that carries much of the same content as the magazine did. The company now also focuses on Playboy branded products, including sex gels and CBD sprays. 
As the Post notes, "the brand has been losing momentum in the U.S. for awhile now" - which makes it an obvious candidate to go public again.
After all, if the public markets aren't for access to capital and socializing the losses of your cash burning company, what are they for?