---
Peloton Shares Crash 15% Amid Treadmill Recall
Update (1440ET): Peloton shares extended declines late in the US cash session, down more than 15% to the lowest level since September.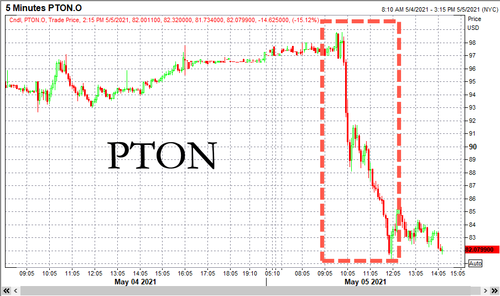 Earlier, the fitness equipment maker and the US Consumer Product Safety Commission agreed to recall Tread+ and Tread treadmill machines after dozens of injuries and the death of a child.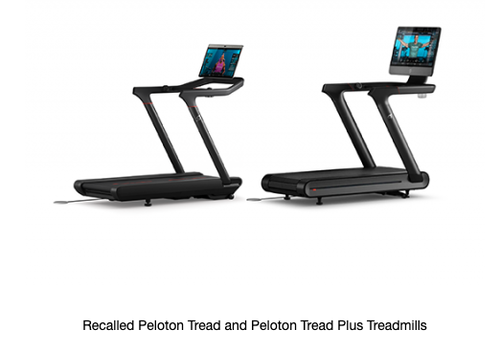 This comes as the company planned a much wider release of the treadmills. The recall could damage Peloton's reputation. 
Truist Financial's equity analyst Youssef Squali said Tread+ sales are less than 10% of the company's total revenue. He said the recall would have "significant near-term one-time financial costs and operational disruption, with potential reputational damage." 
Despite this all, Squali still is bullish on the stock with a $160 price target. 
Meanwhile, Edward Yruma of KeyBanc Capital Markets said, "the voluntary recall of Peloton's Tread and Tread+ is a clear negative;" the Tread product fix is likely simpler, maybe "some kind of guard + software lockout," but a fix for the Tread+'s high running surface maybe be more substantive." 
Bloomberg data shows Wall Street is still in love with the fitness company with 24 buys, 2 sells, and an average price target of $157.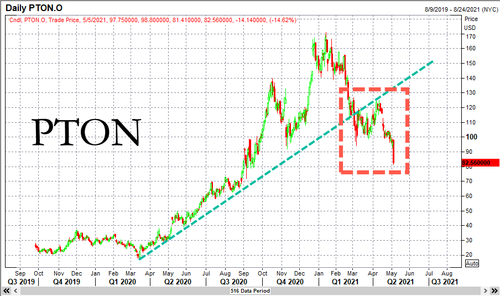 Maybe the Peloton party is over... 
* * * 
Update (1104ET): Peloton shares extend declines, down more than 9% to the $88 handle.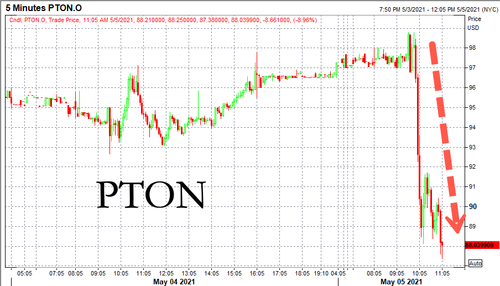 * * * 
Exercise equipment maker Peloton is recalling its Tread+ and Tread treadmill machines after dozens of injuries and the death of a child.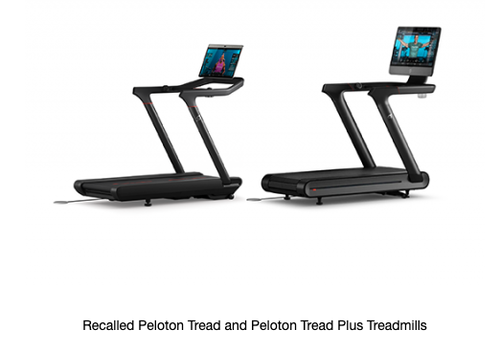 Shares of the company slid more than 6% on heavy volume, trading around the $90 handle.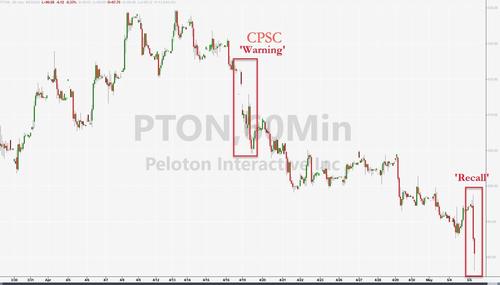 Peloton is advising customers who have already purchased the treadmills to stop using them, contact the company for a full refund, or other qualified remedies. 
The US Consumer Product Safety Commission (CPSC) released a statement on the treadmill recall: 
"The agreement between CPSC and Peloton is the result of weeks of intense negotiation and effort, culminating in a cooperative agreement that I believe serves the best interests of Peloton and of consumers. I would like to thank the CPSC technical staff who have worked tirelessly to protect consumers and to warn the public. Today we have taken steps to prevent further harm from these two products."
Three weeks ago, the CPSC released a scathing report over the dangers of Peloton treadmills. 
CPSC has said there's been "70 incidents and one child death" related to the treadmills.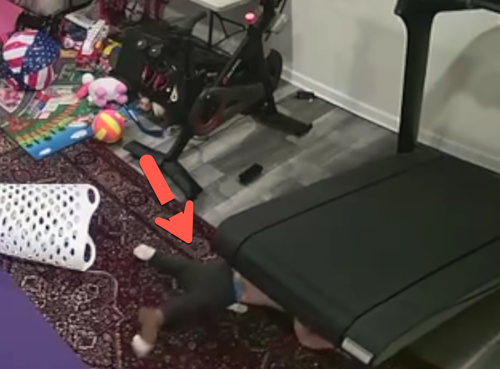 This is a massive reversal by Peloton, who called the CPSC report last month "misleading and inaccurate." 
Peloton Chief Executive Officer John Foley has since said: "Peloton made a mistake in our initial response to the Consumer Product Safety Commission's request that we recall the Tread+."
"We should have engaged more productively with them from the outset. For that, I apologize. Today's announcement reflects our recognition that, by working closely with the CPSC, we can increase safety awareness for our Members. We believe strongly in the future of at-home connected fitness and are committed to work with the CPSC to set new industry safety standards for treadmills. We have a desire and a responsibility to be an industry leader in product safety," Foley said.
We wonder if JPMorgan Chase & Co. analyst Doug Anmuth is still advising clients to buy the Peloton dip?