---
"Penetrated The Roof": Meteorite Crashes Into New Jersey Bedroom
The operations manager for the American Meteor Society, Mike Hankey, believes a metallic object that crashed through the roof of a Hopewell Township, New Jersey, home on Monday is a meteorite.
"This is most certainly a meteorite, and there are likely more meteorite fragments now scattered around the town," Hankey said in a statement on the Hopewell Township's Facebook page. 
Hopewell Township announced in a press release that the metallic object is 4 inches by 6 inches.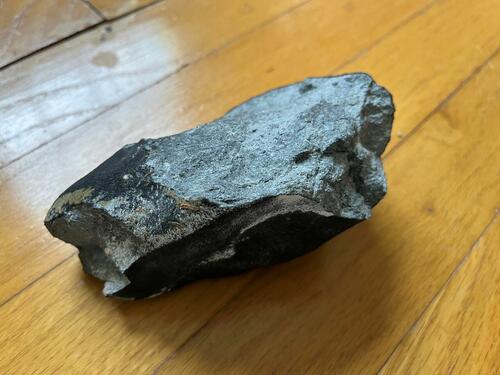 "It penetrated the roof, the ceiling, and then impacted the hardwood floor before coming to a rest," the town said. 
Hankey, the meteorite expert, said: 
"We still do not have a firm estimate for the time of the fall. If we can exactly identify the time of the fall we can more effectively find evidence of it on weather radars and also video camera systems recording the sky. Any residents with door bell cameras should check for events between 12-3 PM on May 8th. There could have been a flash in the sky and/or a boom sound recorded."
Local law enforcement believes the object was part of a "current Meteor shower called the Eta Aquariids," the town said, adding an investigation is ongoing.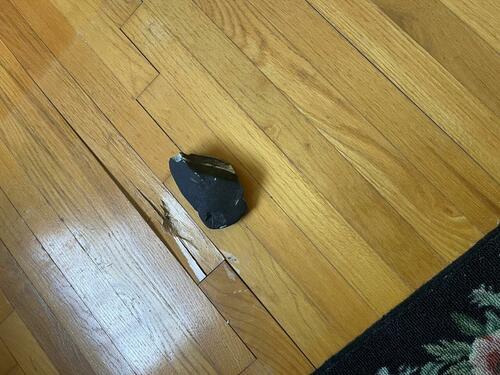 This isn't the first occurrence of a possible meteorite causing damage to a residential structure within the US. About six months ago in November, a California man said, "I heard a big bang," and then watched his home erupt in flames. He alleges a meteorite destroyed his home.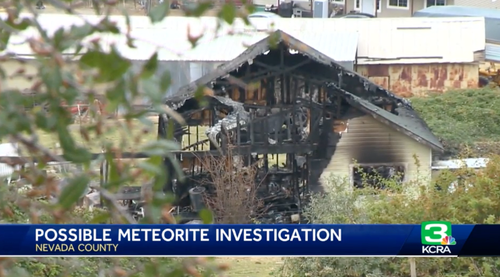 And, in case you were wondering, the Insurance Information Institute noted on its website, "Falling objects—including satellites, asteroids, meteors and space debris—are covered under standard homeowners and business insurance policies." 
Loading...