---
Polish Energy Officials Set To Meet U.S. Officials About Small Nuclear Reactors
While Germany still seems to be giving up no ground on its decision to decommission most nuclear power projects, the rest of the world appears to be moving along to the "obvious" energy solution without them.
One such nation that has adopted nuclear has been Poland - and now it looks as though the U.S. may have taken notice.
The country's Deputy Prime Minister and Minister of State Assets Jacek Sasin, along with Development Minister Piotr Nowak, are planning on traveling to the U.S. next week "to discuss construction of small nuclear reactors in Poland," Bloomberg reported Wednesday morning. 
The ministers "may sign agreement with U.S. administration during the visit," Bloomberg, citing Business Insider, wrote.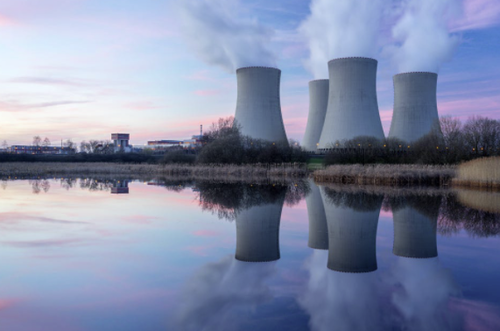 And while the meeting seems preliminary, it is worth watching to see if it a harbinger of things to come on how the U.S. considers tackling energy policy. The Biden administration has put itself between a rock and a hard place as inflation rips through the nation and a depleted supply of oil and gas projects has forced prices higher. Nuclear could help bridge some of the gap in future decades, should the U.S. look to adopt it. 
Recall, last month we wrote about how the EU was also starting to consider whether or not nuclear power could be labeled as "green" energy. 
"The European Commission is weighing whether to classify as sustainable investment in gas plants that replace coal and emit no more than 270 grams of carbon dioxide equivalent per kilowatt-hour, according to two people with knowledge of the matter. The projects would have to be finalized by 2030, said the people, who asked not to be identified as the talks on the proposal are private," Bloomberg wrote in late 2021.
The proposed new label looks as though it could also provide an investing tailwind for nuclear companies and funds with exposure to uranium - an investment we have been bullish on for almost two years now. Recall, in December 2020, we predicted that Uranium stocks were set to surge as it was only a matter of time before the Green lobby lumped the Uranium sector along with the rest of the ESG space (see :"Uranium Stocks Soar: Is This The Beginning Of The Next ESG Craze"). 
Just days ago, in January 2022, the debate on the "green" label continued. While there was some opposition from Green Politicians in Austria and Luxembourg, Bloomberg reported that "the biggest political group in the European Parliament threw its weight behind the plan".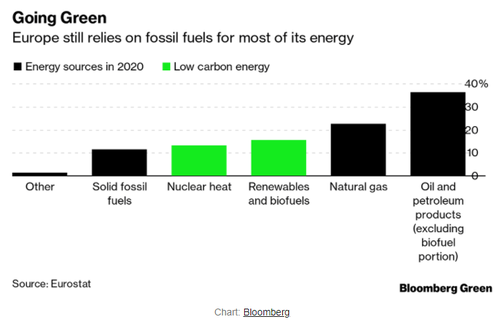 A new proposal being passed around in Europe reportedly says that nuclear may be classified as sustainable energy "if the new plants granted construction permits by 2045 meet a set of criteria to avoid significant harm to the environment and water resources".
Zero Hedge contributor Quoth the Raven has also noted over the past few months that Japan has called nuclear "key" it its decarbonization goals. Additionally, Germany, Finland, France and Poland are all pushing for nuclear power.